Week 5 Studs and Duds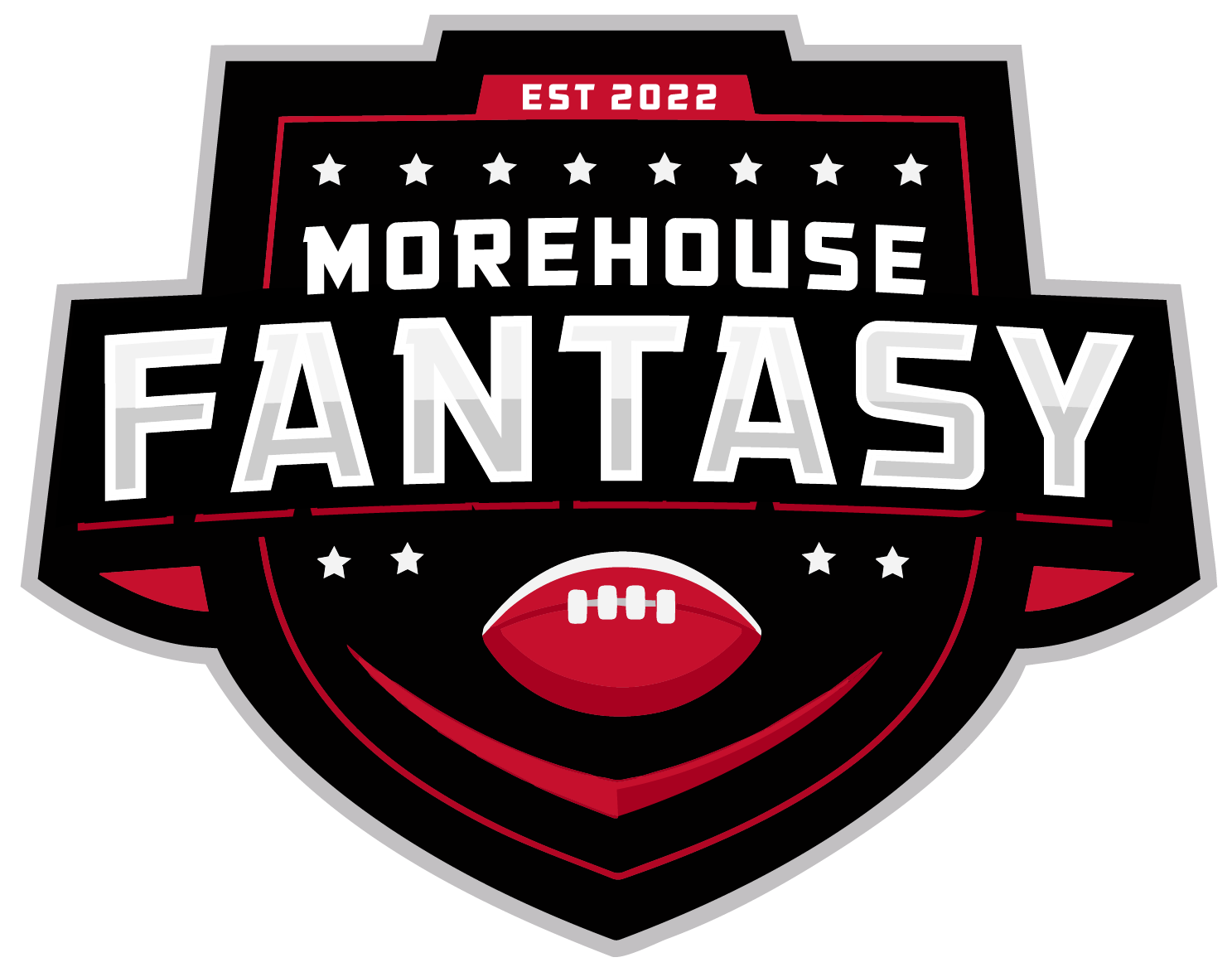 Fifteen games through week five, and this has been the most exciting week of the season so far.  Ten of the fifteen games already played have been decided by one score.  We also got some huge blowouts, compliments of the Patriots and the Bills.  There were more deep plays than I can count.  We had two successful fake punts!  Below we have some of the Studs and Duds from the week highlighted.  
---
Quarterback Studs
Josh Allen (QB1 - 47.4 points) - Allen would have finished QB1 on the week if he sat the entire first half.  The Steeler's defense was decimated, and the Bills took advantage all game.  The deep ball to Gabe Davis was on fire, and Diggs and Khalil Shakir both got in the endzone as well. Great day for the Bills passing attack.
Geno Smith (QB3 - 32.7 points) - Geno is on a tear this season.  He is the QB6 on the year and is leading the NFL in completion percentage (amongst starting quarterbacks).  He has finished as a top-ten quarterback three weeks in a row.  Geno looks legit with the weapons on offense.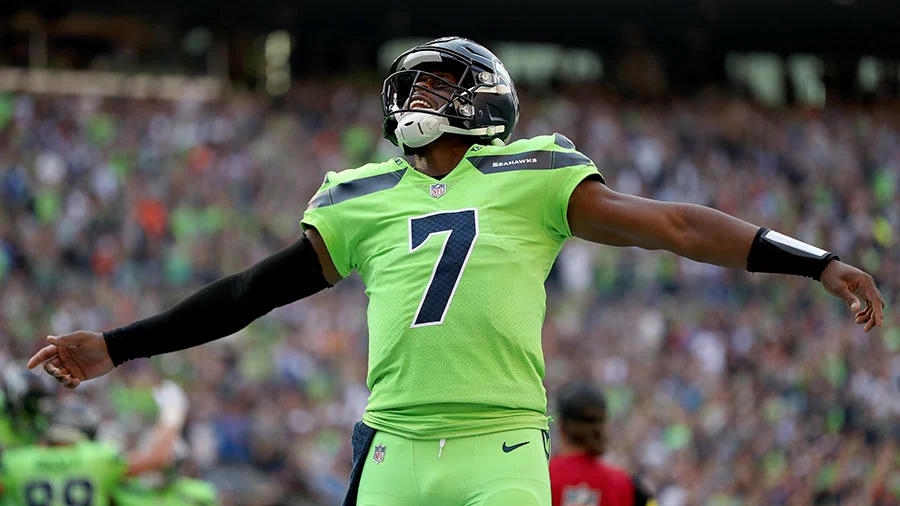 Carson Wents (QB5 - 29.45 points) - Our streamer of the week recommendation, Wentz bounced back to fantasy relevance in this one.  His third performance in five weeks to finish in the top 5 of fantasy quarterbacks.  He finished the game in true Wentz fashion, tossing an interception in the red zone to give the game to Tennessee.
---
Running Back Studs
Leonard Fournette (RB1 - 35.9 Points) - Lenny is back dominating through the passing game, a part of his production that was lacking in the first two weeks.  He has had seven and ten receptions in the last two weeks.  He dominated opportunities for Tampa Bay this week and looks to be secure in his workhorse role once again.
Austin Ekeler (RB2 - 35.9 Points) - Ekeler set a career-high yesterday with 173 rushing yards and 1 score on the ground.  He added another score through the air.  He was vultured by Joshua Kelly in the red zone on a few occasions and still put up a monster performance.
Breece Hall (RB3 - 27.7 Points) - Breece Hall has seemingly taken over as the lead back in New York.  He had twenty opportunities to Michael Carters' twelve.  He looked explosive and should be here to stay as a top fantasy option at the running back position.  
---
Wide Receiver Studs
Gabe Davis (WR1 - 32.10 Points) - Davis has been non-existent since scoring in week 1.  He exploded back on the scene this week with touchdowns of 98 and 62 yards.  He took a ball right out of Minkah Fitzpatrick's hands for his second touchdown.  Davis defines the boom-bust player who can win you a week when he hits.
Tyler Lockett (WR3 - 27.4 Points) - Another example of a boom-bust player, Lockett has had solid consistency with the emergence of Geno Smith, so far this season.  This was his best game of the year, going for 104 yards and two scores.  The Seahawks are a shockingly good offense that further supports the idea that Russel Wilson kind of stinks.
Dyami Brown (WR5 - 24.5 Points) - I know what you're thinking, who is Dyami Brown? With Jahan Dotson out this week, Brown took advantage of the Titan's secondary giving up a ton of deep plays.  Brown was a stud this week, and if you played him off the waiver wire, you are a legend.  
Jakobi Meyers (WR7 - 24.1 Points) - Jakobi Meyers scored in this game. A rare feat that will almost always launch the PPR machine into a big fantasy performance.  Meyers had 7 receptions for 110 yards in this one and continues to be New England's clear leading pass catcher when healthy.
Justin Jefferson, Cooper Kupp, and Stefon Diggs - All three of these elite options had smash performances this week as well, but you come to expect these things from these guys.
---
Tight End Studs
Taysom Hill (TE1 (QB2) - 36.3 Points) - With Jameis Winston out, Taysom Hill has a role in New Orleans near the goal line.  He only touched the ball ten times on Sunday but found the endzone on three rushing attempts, and once threw the air.  An inconsistent weapon, Hill can be a week winner when you plug him in at the tight end.
Mark Andrews (TE2 - 22.9 Points) - Andrews is the epitome of a consistent tight end.  He is always the top target on his team and continues to produce.
Dallas Goedert (TE3 - 17.5 Points) - Goedert is another consistent performer at an awful tight end position.  Four weeks in a row in the top 10 at the position on a high-powered offense, Goedert has weekly tight end one upside.
---
Quarterback Duds
Trevor Lawrence (QB24 - 13.2 Points) - This marks two weeks in a row with Trevor Lawrence on this list. After a strong start to the year, he has thrown multiple interceptions with no touchdowns in two consecutive weeks.  
Russell Wilson (QB25 - 11.9 Points) - Russell is not cooking in Denver.  Another dismal performance with multiple turnovers and no scores.  The offense looks lost in Denver.
---
Running Back Duds
James Robinson (RB46 - 5.9 Points) - Robinson has been off to a strong start this year and had seemingly become a weekly fantasy option.  In the last two weeks, he has derailed your team if you played him.  I believe this will be the norm going forward, as Etienne is more explosive and fits this offense better. Sell while you still can!
Najee Harris (RB43 - 6.6 Points) - This matchup got out of hand in a hurry. Najee doesn't have the passing game involvement he has in the past, and when the Steelers are trailing, he is an afterthought.  Tough sledding could be ahead for Najee.
---
 Wide Receiver Duds
AJ Brown (WR63 - 6.2 Points) - His first real down week of the year, Brown couldn't get anything going in this one.  Devonta Smith took a majority of targets in this one. A disappointing week for Brown, to say the least.
Amon Ra St. Brown (WR67 - 5.8 Points) - The Sun God was working his way back from injury, but most managers still rolled him out due to his involvement in the offense and how surprisingly efficient Detroit has been.  They got shut out vs. Bellichick in this one, and the whole team was duds.
---
Tight End Duds
Pat Freiermuth (TE32 - 2.2 Points) - The Muth was not loose in this one, and got knocked out of the game with a possible concussion.  A tough loss for fantasy managers at a brutal tight-end position.
Robert Tonyan (TE23 - 6.3 Points) - The Packer's offense wasn't terrible in this one, but Tonyan only drew four targets.  He is working his way back but should be a consistent option at this point.