Week 2 AFC Home Game Previews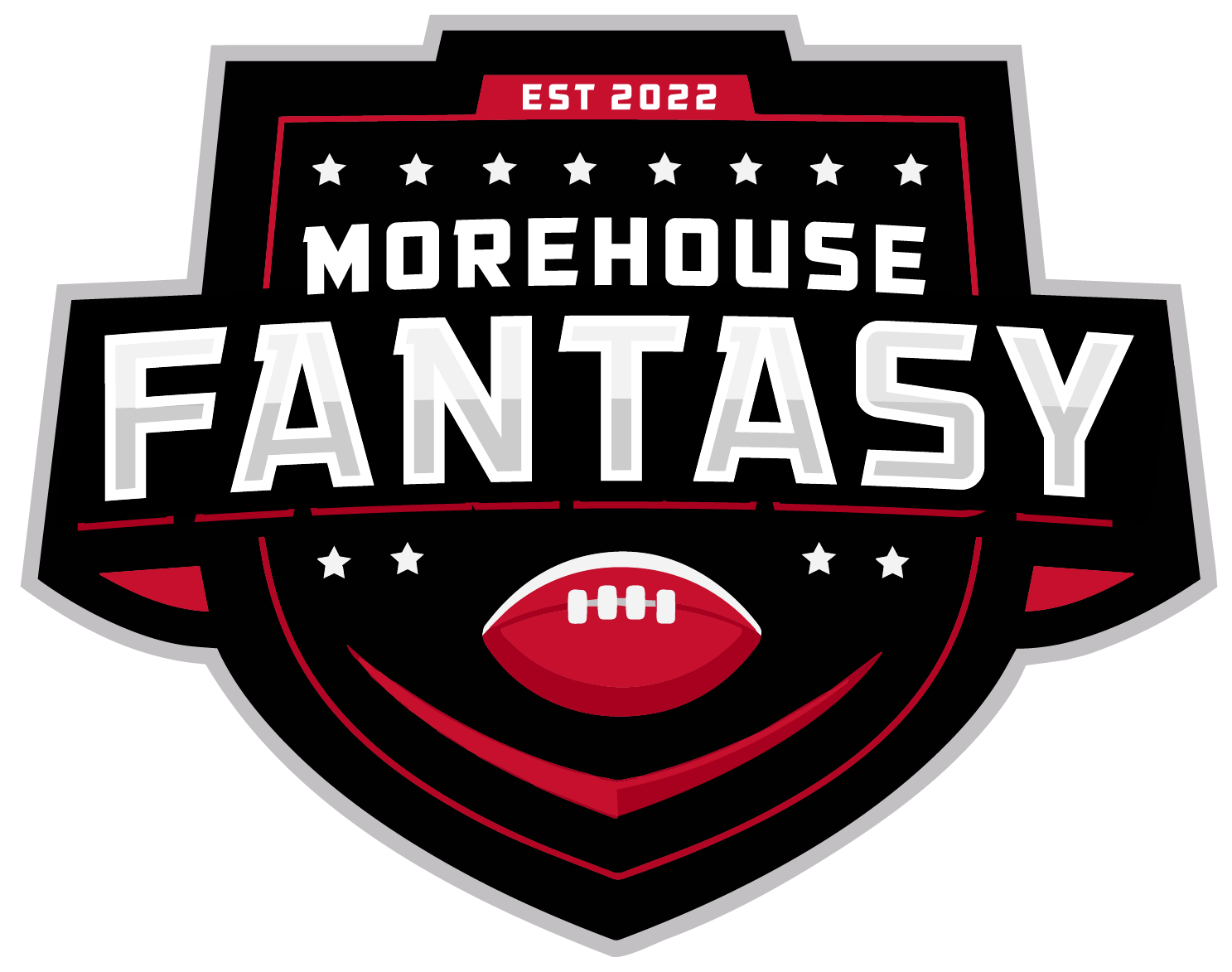 Before we jump into the previews for the AFC slate of home games for week 2, we want to start by saying thank you to all of you who subscribe to our newsletter and follow us online.  We genuinely hope this content will help you to make the right start/sit decisions, waiver wire moves, and to ultimately help you win your league this season.  If we were able to assist you at all in week 1, or any time throughout the season, please consider following us on Twitter and throwing a comment or a like on some of our posts.  It really helps us out!
LA Chargers vs. KC Chiefs
 This Thursday night we are being treated to a showdown between two of the league's premier quarterbacks.  Neither of them was sacked in week one.  The two defenses combined for 9 QB take-downs.  Mahomes was not even pressured in week 1, but Joey Bosa and the Chargers improved DST should have something to say about that in week 2.
 Mike Williams was a non-factor last week.  The loss of Keenan Allen has made him more critical for week 2.  You can also look to Josh Palmer to step up in a full-time role for this week if you need a spot start at receiver.  You can also expect Austin Ekeler to bounce back.  He had 0 receptions in week one of 2021 and still finished with an amazing fantasy year.  He just became that much more important in the passing game this week.
 Clyde Edwards-Helaire seems to have solidified a solid workload in week 1, seeing 10 opportunities on just 27 snaps in a blowout victory.  He was used often in the first half and should see that trend continue.  As far as receivers go in KC, it's Kelce and the rest take the leftovers.  Juju was most involved in week 1, but he fumbled twice.  I'd try to stay away until a pecking order is established in KC.
Start: Patrick Mahomes, Clyde Edwards-Helaire, Travis Kelce, Justin Herbert, Austin Ekeler, Mike Williams, Joshua Palmer
Sit:
---
Miami Dolphins vs. Baltimore Ravens
 The Dolphins' defense looked solid in week 1, giving up only 291 combined yards of offense.  They did play the Patriots, and Lamar Jackson should be able to create more plays than Mac Jones was in week 1.  This should work in the favor of the Dolphins' playmakers, as opportunities were limited across the board for them in week 1.
 The running game in Baltimore had a tough day.  Until JK Dobbins, Gus Edwards, or both, return from injury, I expect that to continue.  Lamar's 17 yards on the ground should see an uptick in week 2 as well.  Rashod Bateman is the best receiver outside of Mark Andrews and should see more work as the year goes on.  He saved week 1 with a long touchdown catch.  There should be more offense for Baltimore in a more contested game script in week 2.
 Miami looked good on the offensive side of the ball as well, with a great scheme and playmakers all over the field.  In a more competitive game script, they should have numerous fantasy viable options in week 2.
Start: Tyreek Hill, Jaylen Waddle, Chase Edmonds, Lamar Jackson, Mark Andrews, Rashad Bateman
Sit Tua, Mike Geisiki, Devin Duvernay
---
NY Jets vs Cleveland Browns
 This game could surprisingly provide some decent upside for fantasy managers.  Jacoby Brisset was pretty terrible in week 1, completing just 53% of his passes for 147 yards.  The pass catchers in Cleveland should not be in your lineup outside of desperation, or week 13.  This bodes well for the running game, and Cleveland has the top pair of backs in the league.  Hunt dominated with 2 touchdowns in this game, and Nick Chubb put up 147 yards on the ground.  Expect huge usage for both throughout this season.
 The Jets trailed often in week 1 and never had a chance to try to establish the run.  They have a pretty poor offensive line also, which didn't help the rushing stats.  Joe Flacco threw the ball 59 times, most in the league, in week 1.  The distribution of those targets made it hard to find fantasy value.  Braxton Barrios led the team with a 21% target share.  This should shift to the young talented guys in Elijah Moore and Garrett Wilson, sooner than later.  I think Moore can be started in week 2.  Bryce Hall and Michael Carter saw 9 and 10 targets, respectively, in week 1.  With that kind of air numbers, both have a chance at fantasy relevancy.  
Start: Nick Chubb, Kareem Hunt, Breece Hall, Elijah Moore
Sit: Amari Cooper
---
Indianapolis Colts vs. Jacksonville Jaguars
 A rematch from week 18 last season when Jacksonville eliminated Indy from the playoffs in a meaningless game for them.  The Colts brought back a majority of starters from this game and improved their leadership at quarterback.  They should be hungry for a victory this week.
 Jonathan Taylor picked right up where he left off with 161 yards on the ground in week 1.   He should smash this week as well against the team who sent him home last season.  Michael Pittman Jr was an absolute beast to kick off the season.  With the lack of high-end options behind him, and Matt Ryan's history of hyper-targeting his number one guy, Pittman should see a big workload again this week.
 Jacksonville projects to play catch up in this one.  They have some solid players on offense and a much-improved scheme with Doug Pederson.
Start: Jonathan Taylor, Michael Pittman Jr., James Robinson, Travis Etienne, Christian Kirk
Sit: Matt Ryan, Trevor Lawrence, Nyheim Hynes
---
Houston Texans vs Denver Broncos
 Fresh off a tie and a last-minute loss to start week one, both of these teams should be anxious to get a win this week.  Houston were heavy underdogs vs Indianapolis last week, and getting a tie in the division has to feel like a small victory for them.
 Dameon Pierce managers were baffled when Rex Burkhead led the way in week 1.  It won't be a great week for a takeover for Pierce even if he gets the job, as Denver held Rashaad Penny and the run-heavy Seattle offense to 76 rushing yards on Monday night.  The running options won't have it easy for Houston this week. Denver also allowed only 195 passing yards to Geno Smith in week 1.  An easy opponent, but one with 2 pro bowl receivers to throw to.
 The Broncos looked great on offense for a majority of the game in week 1.  If not for a few timely fumbles, and some horrid clock management, they would be 1-0 coming into this week.  They have something to prove in this one, and a relatively easy opponent to prove it against.
Start: Russel Wilson, Javonte Williams, Cortland Sutton, Jerry Jeudy, Brandin Cooks
Sit: Davis Mills, Dameon Pierce, Rex Burkhead, Nico Collins
---
Arizona Cardinals vs. Las Vegas Raiders
 The Cardinals looked bad on Sunday.  Without Hopkins, they seem to have no identity.  They do have Kyler Murray, who has all the tools to be a great quarterback in the league.  This week they have a matchup they should be able to take advantage of to bounce back.  Marquise Brown only caught 4 balls in week 1, expect his usage to increase big time this week. James Conner scored again as he seems to always do, but was again pretty inefficient as a runner.
 Derek Carr has a plethora of weapons at his disposal now.  Davante Adams made one of the craziest plays I've ever seen downfield in week 1 and opens the offense up for Waller and Renfrow.  We should see some big points in this one.
Start: Kyler Murray, James Conner, Marquise Brown, Zach Ertz, Derek Carr, Davante Adams, Darren Waller,
Sit: Josh Jacobs, Hunter Renfrow
---
Tennessee Titans vs. Buffalo Bills

 These two teams had very different week one performances.  The Bills came out and demolished the Super Bowl Champion Los Angeles Rams.  The Titans blew a lead in a game they were heavy favorites in, to lose to the NY Giants.
 Buffalo threw the ball on 55% of their offensive plays.  Josh Allen ran for 40% of their rushing attempts.  It's safe to say the offense in Buffalo flows through Allen.  He should continue his hot start this week vs. Tennessee.  Look for all the passing game options to have a day this week. Dawson Knox is the only hesitation I have for the Bills passing attack this week.
 Tennessee was embarrassed vs New York to start the year.  The Giants sold out to stop Derrick Henry, and it worked.  Tannehill threw for 266 yards and a pair of scores, but it wasn't enough to beat the Giants and their dismal offense and playcalling.  The bright spot for Tennesee, to me, was Treylon Burks seeing 5 targets while only playing 37% of snaps in week 1.  The Bills' defense might be the best in the league this year, sit your Titans.
Starts: Josh Allen, Stephon Diggs, Gabriel Davis, Isaiah McKenzie, Derrick Henry
Sits: Ryan Tannehill, Dawson Knox, Treylon Burks, Robert Woods
---
New England Patriots vs. Pittsburgh Steelers

 Both of these teams have ruled atop the NFL for the past decade-plus.  The tides have turned in these cities, and both are in the middle of a short-term rebuild.
 New England's offense looked like a JV coach was calling the plays in week 1.  Mac Jones was suffering from back spasms, so we can give him a bit of a pass on a mediocre day to start his sophomore campaign.  The troubling part for fantasy was how many players saw the ball.  Four players outside of Jones had 2+ rushing attempts, and 9 players recorded at least 1 reception.  These are great numbers for Jones, but terrible numbers for fantasy.
 The Steelers have weapons all over the field on offense, but Mitch Trubiski might not have what it takes to make the team go this year.  He only completed 55% of his passes for 194 yards in week one.  Diontae Johnson saw 12 targets and looked pretty good.  Najee should be a viable option based on volume alone if he plays in week 2.  It was a bit concerning to see Pittsburgh throw the fewest passes to the running back position in the league, in week 1.
Starts: Najee Harris, Diontae Johnson, Pat Freurmuth
Sits: Mitchell Trubisky, Mac Jones, Damien Harris, Rhamondre Stevenson, Jakobi Meyers