Players I Love In The First Ten Rounds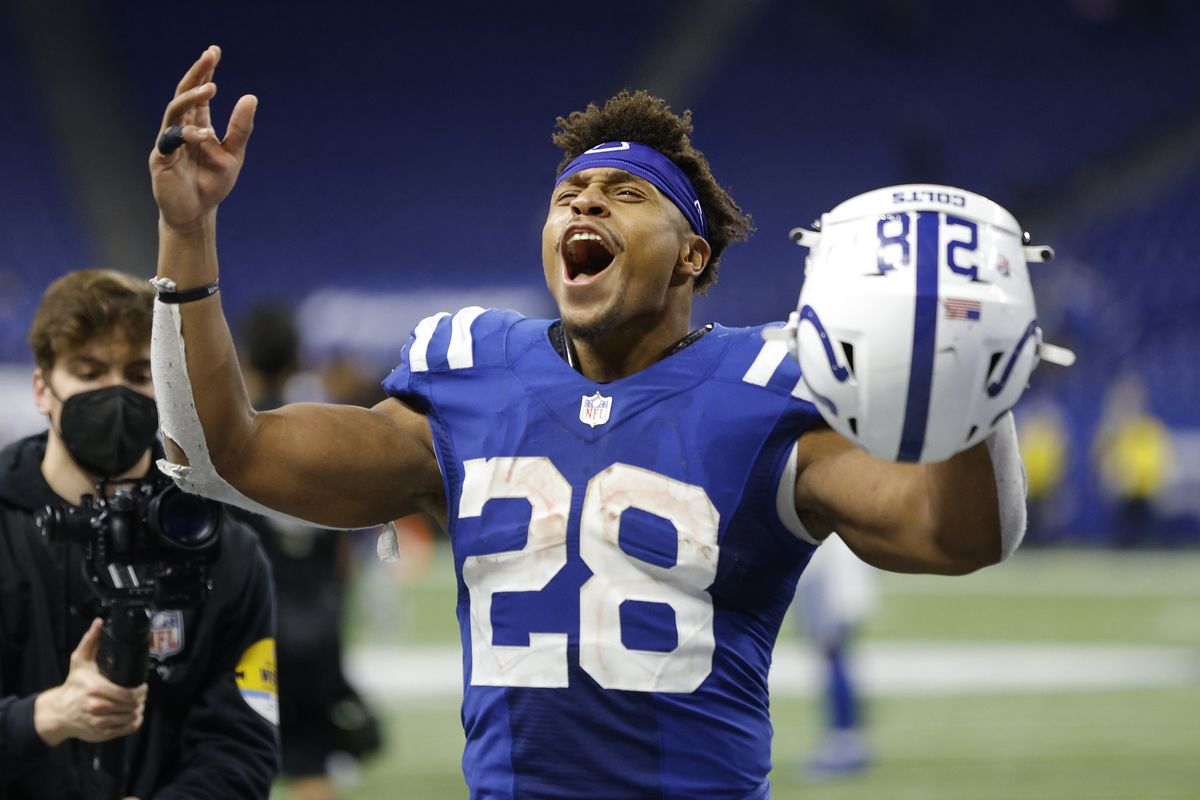 We all love drafting our fantasy teams.  There is nothing better than getting together with your friends for an in person draft.  It's like waking up on Christmas morning; but for adults and with less wrapping paper.  A bad draft can quickly make you feel worse than Ralphie in A Christmas Story, and no one wants to shoot their eye out.
 With one of the biggest draft weekends of the year starting tomorrow, we have gone through each round of ADP and highlighted a few players we like in each round, a few players we avoid, and our overall strategy for your drafts.
 It is important to make sure you don't prescribe to a pre-set strategy too early in your draft.  Of course you want to mock draft as much as you can and have an idea of players you like, but you also need to "Stay Water" as the Fantasy Footballers say.  Take the draft as it comes to you by drafting the best overall players at the top.  Don't strictly draft players to fill a position, avoiding higher upside guys at other spots in the process.  All the points count the same after all.
 Some critical information: ADP is based on Fantasy Football Calculator, using August 30th-August 31st draft data.  ½ PPR scoring.  1 QB, 2 RB, 3 WR, 1 TE, 1 Flex, 1 Def, 1 K.  The ADP for this exercise can be found here.
Round 1: Picks 1-12
 I prefer to go Running Back heavy at the top of my drafts.  This is due to the lack of what I view as good options in the mid and late rounds, and the amount of value that remains at Wide Receiver.  I will not however, pass up elite-level wide receiver options, for lower-tier backs.  Below are the players I want at running back to start.  If they are all drafted, I would pivot to WR to keep my upside high.
RB Targets: Jonathan Taylor, Christian McCaffrey, Austin Ekeler, Alvin Kamara, Derrick Henry
WR Targets: Cooper Kupp,  Justin Jefferson, Ja'Marr Chase, Stephon Diggs
Round 2: Picks 13-24
 In round 2 I believe there are only a few truly elite running backs left.  I am happy to go RB in back-to-back rounds to start my draft and draft several high-upside wide receivers later.
Tier 1 Targets: Aaron Jones & DeAndre Swift.
Tier 2 Targets: Javonte Williams & Leonard Fournette
Tier 3 Targets: Stephon Diggs & Ceedee Lamb
Players to Avoid:
Round 3: Picks 25-36
 At this stage of drafts; there are often a ton of great receiving options left.  I only see one back left in this round that I want to draft onto my teams in 2022, and four stud wide receivers, ripe for the taking.
Targets: Michael Pittman Jr., Tyreek Hill, AJ Brown, Mike Evans, Travis Etienne
Players to Avoid:  Ezekiel Elliott, James Conner, Cam Akers

Round 4: Picks 37-48
 The fourth round also offers tremendous options at Wide Receiver and mediocrity at best at the running back position.  This is the RB dead zone year after year. The reason for that is this is where name-brand running backs go who have major question marks.  Quarterbacks will start to go here, I say let 'em, capitalize on the talent that's left.  There are 4 wide receivers here who have the upside to be a top 5 option at the position in 2022.
Targets: D.J. Moore, Mike Williams, Courtland Sutton, and Terry McClaurin
Players to Avoid: J.K. Dobbins, David Montgomery, Elijah Mitchell

Round 5: Picks 49-60
 Round 5 is a mix of decent players at both running back and wide receiver.  This is a spot you could feel comfortable grabbing a 3rd running back for depth, or to fill your flex spot.  Don't feel like you have to fill in a starting position over drafting a quality player.
Targets: AJ Dillon, Clyde Edwards Helaire, Jaylen Waddle, Brandin Cooks, Jerry Jeudy
Players to Avoid: Josh Jacobs, Darren Waller, Allen Robinson
Round 6: Picks 61-72
 Your 6th player is technically your last starting player, that is not a singles position (QB, TE, Def, K).  On paper, your flex, RB2, or WR3 will come from this round.  This is where I start to look for as much upside as I can.  There are a lot of good players available here.  The last two starting NFL running backs go in this round.  Darnell Mooney and Marquise Brown are the WR1 for their teams.
Targets: Jerry Jeudy, Darnell Mooney, Marquise Brown, Chase Edmonds, Dameon Pierce
Players to Avoid: Miles Sanders, Rashaad Penny
Round 7: Picks 73-84
 This round is full of absolute steals at the wide receiver position.  If Kyler Murray drops here, I would take him all day (and I did in my main league already this season).
Targets: Amon Ra St Brown, Rashad Bateman, JuJu Smith-Schuster, Dameon Pierce
Players to Avoid: Devin Singletary, Amari Cooper

Round 8: Picks 85-96
 There are still 3 tremendous receiver options for depth pieces on your fantasy roster.  All have the opportunity to be the WR1 for their teams, and to break out for fantasy managers in 2022.  If you have gone wide receiver heavy through the middle of the draft, two of my favorite rookie running backs go in the 8th round of drafts.  Both should be full-time starters by the season's end.  Rookie running backs almost always outperform ADP.
WR Targets: Elijah Moore, Allen Lazard, Christian Kirk.
RB Targets: James Cook & Kenneth Walker III
Players to Avoid: Melvin Gordon, Cordarelle Patterson

Round 9: Picks 97-108
 This round has one of my favorite tight-end sleepers to draft and the first one I will have recommended during this breakdown.  There are also 3 young wide receivers with high upside that I like in the 9th round.
Targets: Cole Kmet, Kadarius Toney, Drake London, Chris Olave, Tyler Allgier
Players to Avoid: Take your shot on high upside guys.  Avoid aging veterans grasping for one final shot at relevancy.
Round 10: Picks 109-120
 Kenneth Gainwell is still available according to ADP at this stage.  He is one of my favorite sleepers for this season, with true breakout potential in an ascending offense that loves to run the ball.  Check out our breakout running backs for more insight on Gainwell.
 Kirk Cousins is one of my favorite QBs to go into the season with, and he goes in the 10th round of drafts.  Minnesota is running 3 WRs as their base set this season, and they have 3 great options and a really solid young tight end.  Captain Kirk has all the tools to be a steady option as a late-round quarterback in 2022.

Rounds 11+
Defense
 Defense in fantasy is as much about who the offense plays, as who the team is.  You start a Defense every single week, and like I said before; all the points count the same.  
 I like the Los Angeles Chargers to start the year off hot with the 3rd easiest strength of schedule in weeks 1-4, and a ton of playmakers on the defensive side of the ball.
 The Denver Broncos have the easiest projected strength of schedule for the season as a whole, and they have great players on that side of the ball.
 The Indianapolis Colts have a mix of a relatively easy early schedule (5th easiest) and an easy season-long schedule (7th easiest).   They finished 2021 as the #7 defense in fantasy.
 Here are a few of my favorite targets at each position that go in rounds 11 or later of drafts.
QB: Justin Fields (12.05) and Trevor Lawrence (11.12).  Two highly touted prospects with huge upside to make strides in year 2.
RB: Rachaad White & Mike Davis.  White is a handcuff to Fournettewho could take over for Fournette, and Mike Davis should start the season with a valuable role for Baltimore.
WR: George Pickens (11.02), Marquez Valdes-Scantling (146+), Treylon Burks, Romeo Doubs
TE: TJ Hockinson, Irv Smith Jr., Albert Okwuegbunam.  See why I like 2 of these players here.
Thanks for reading!  We appreciate your support.  Go dominate your drafts this weekend!
Sign Up for our Premium Texting Service for 1-on-1 access to league-winning fantasy advice this season!