10 Tips For Your Fantasy Draft in 2022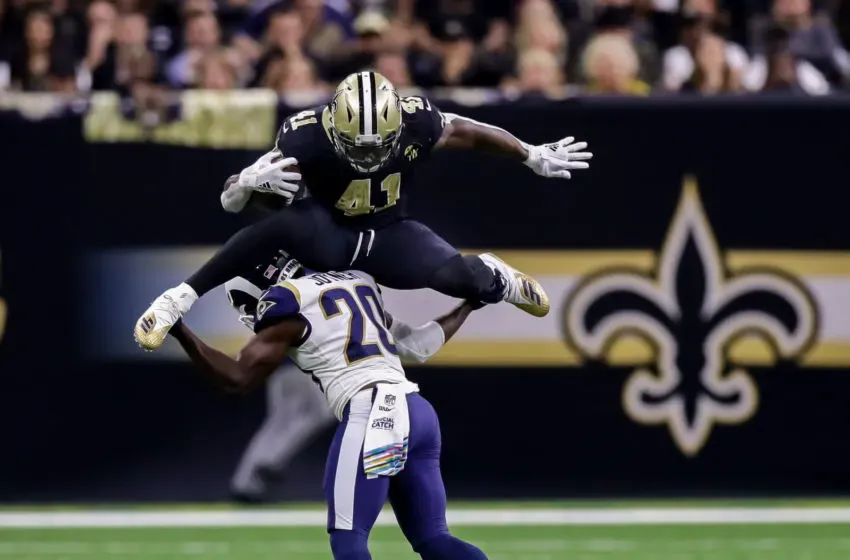 According to the major fantasy platforms, this weekend is the busiest fantasy football draft weekend of the year.  We have compiled 10 tips to help guide you along your draft to ensure you have the best team possible, this year.
Know Your Scoring Settings
 This one seems obvious.  But it's not.  The difference between full PPR and Standard scoring is massive for many players.  The types of players with big upside change drastically.  The floor of players can be completely flipped around.  You'll really kick yourself when your first pick is a running back or wide receiver before you realize you're playing in a 2 QB league, and  17 quarterbacks are off the board by the time your 2nd pick rolls around.  Better safe than sorry!
Use Positional Rankings (& Tiers!)
 Going into your draft with a top 200 players list is like going to a sword fight with a wet noodle.  You're wildly unprepared when it comes to comparing players at different positions.  Using positional rankings with tiers allows you to see where the drop-off in players happens.  For example:  in this year's draft I knew I wanted at least 2 running backs from my top 3 tiers.  When tier 3 was drying up, I looked to my receiver rankings to see there were plenty of options left in tier 4 (my last desirable tier at the position).  Check our Standard or ½ PPR rankings for tiers at the positions.
Pay Attention to your League Mates Teams
 Of course, we are all following our own teams and making sure we have the positional depth and starters we like.  What we don't always do is take a look at our competition.  If you like a Tight End in the 9th round (Cole Kmet), but every team between your current pick, and your next pick, has already drafted one; it's probably safe to say you can wait another turn and take a different position.  If at the same turn you like Kyler Murray, and only 1 out of 5 teams between your picks have a QB; he will probably be gone by the time it comes back around.  Little things like this make a huge difference in how your team stacks up after the draft.
Get Your Guys
 Of course, we all want to get the best value at every pick of the draft that we can.  At a certain point, you do need to disregard ADP (to an extent) and draft the guy you want.  If you have 3 running backs you like, but one of them is your favorite player in the league; don't wait to see if he comes back to you.  Take the players you like.  Fantasy football is more fun when you actually like the players that you are rooting for on a week-to-week basis.
Draft for Upside; Not For Safety
 This applies throughout your drafts but especially late.  A good example early would be Ezekiel Elliot vs. Travis Etienne Jr.  Zeke should offer a pretty safe floor based on workload alone.  The Cowboys have said the offense will run through Zeke.  But he is on the back half of his career, his production has slowed every year as of late, and Tony Pollard is knocking on the door to take over as RB in Jerryland.  Etienne on the other hand has the opportunity to see 125 targets this season while having a healthy role in the run game as well.  He is at the very start of his career and is oozing with potential.  Zeke won't win you your league; Etienne might. That's why we always shoot for upside when we can in drafts.
Draft Other Teams Handcuffs: Not Yours
 Taking handcuffs for your players feels safe.  It feels like you're protecting yourself from potential injury and mitigating risk.  We do believe in this when the playoff push is near, but in the draft season, we are firmly against it.  If your starting back goes down, and you have the backup; you stand to have a net gain, AT BEST.  The backup is the backup for a reason; they aren't as good as the starter.  However, if you have another team's backup, and that player goes down you got two net positives.  Your competition got worse, and you just fell into a starting player you may be able to flex or put in at RB2 and improve your starting lineup.  Drafting your own handcuffs is fear-based drafting.  Draft to win your league; not to avoid losing it.
Pivot When Necessary
 Even the best-laid plans go to waste sometimes.  Before your draft, you should be planning out a guideline of how you want your draft to go.  Know players that you like and players that you dislike.  Understand where your cut-off lies at each position (the last player(s) you are comfortable with as your starter). Have an idea of how you hope the draft will go.  But you must be willing to pivot when you have to.  Just because you decided (like me) to go with 2 running backs to start your draft; that doesn't mean you should draft your RB14 (Aaron Jones) over your WR4 (Stephon Diggs).  All the points count the same; so always make sure you are willing to deviate from the plan to get the best players possible on your roster.
Draft for your Team
 There are always times when we consider drafting someone to trade them.  You are sitting at your draft and you don't love any of the running backs or wide receivers in the pool.  You already have a QB and a TE, but you think there is a huge value sitting on the board.  You decide to draft that player with the intent of trading them for better value.  The only problem: the players you want to trade with didn't draft that player; they chose other players over them.  There is no reason to believe they will trade you one of those players later.  They could have just drafted him over whoever they took if they wanted to.  Drafting a player just to trade them is always a bad decision.
Be Prepared
 Your draft lasts somewhere between one hour and five hours.  The work to have the best team possible starts well before.  Before you draft, take the time to print out rankings and adjust them to your preferences.  Star the players you like and put an X next to the ones you hate.  Use the platform you draft on to highlight your targets and to queue up players you want to make sure to keep your eye on  Highlight late-round players on your cheat sheet that you like to target.  Going in prepared will help you pivot to other players easier, decide when to reach for someone and when you can afford to roll the dice because you still have 4 players you like pretty evenly at the position.
Know the ADP on your Platform
 This is a part of preparing for your draft.  Before the first drafter goes on the clock, take some time to evaluate the ADP/ rankings on your platform.  Your data might be wildly different than what Yahoo or Sleeper have.  This can work in your favor, as the platform data heavily impacts the way the draft plays out.  If you know players you like are going after players you want to avoid, it can go a long way towards helping you to dominate your league mates.  That's what we're all here for; to make our friends wallow in their misery after getting beaten again by you in fantasy.
Bonus Tip: Have Fun!

Fantasy Football is awesome.  Every year when the NFL playoffs start, we start to think about the draft for next season.  The hype starts to build around the next championship.  The trash talk amongst your friends fires back up.  We wait months between seasons; don't stress yourself out over it.  Drink a beer and eat some pizza with your buds. You can't win your league at your draft after all!

Subscribe and follow us on Twitter to stay up to date with fantasy news all season!  
Sign Up for our Premium Texting Service for 1-on-1 access to league-winning fantasy advice this season!