Three Late Round Tight Ends to Draft in 2022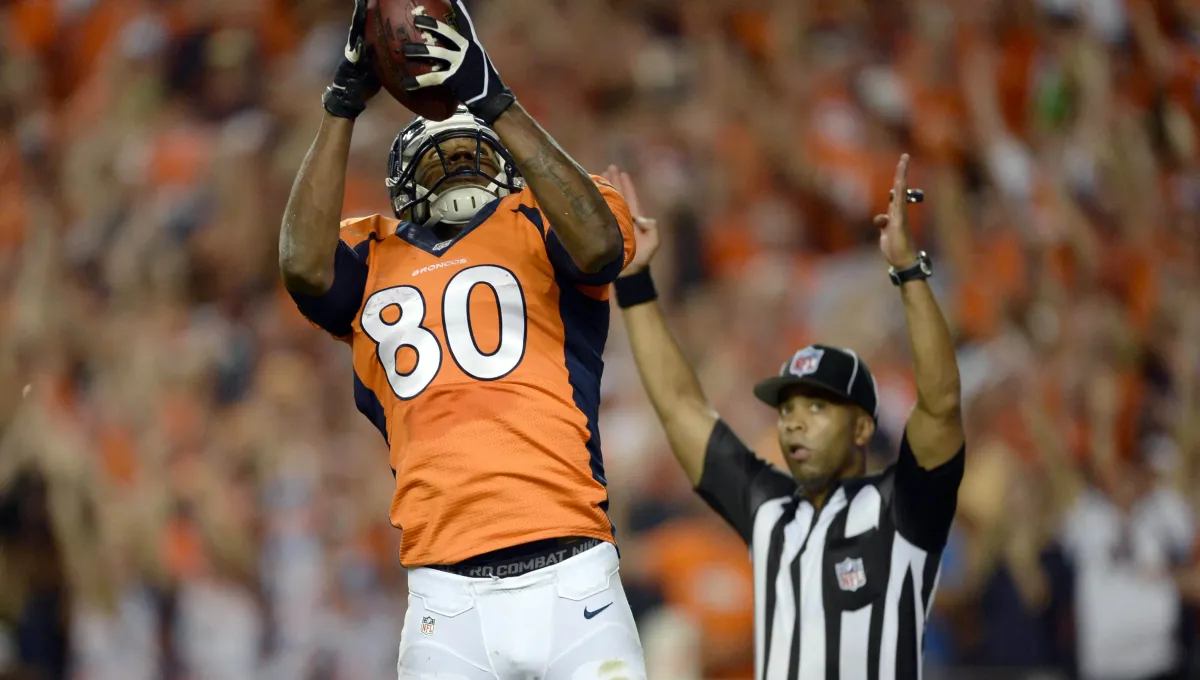 Year after year the tight-end position is the most difficult for fantasy managers to navigate during draft season.  Every year there are league-winning tight ends that seemingly come out of nowhere. Evan Engram (2017), George Kittle (2018), Darren Waller (2019), Robert Tonyan (2020), Logan Thomas (2020), and Dalton Schultz (2021) were all drafted outside of the top 18 tight ends in fantasy drafts and finished as a top 5 scorer at the position for the year.  My favorite tight-end break out of all time came in 2013 when Julius Thomas went for 7-110-2 as a free agent pick-up on game day.  32 points in a prime-time game, week 1.  Legend.
 Robert Tonyan has been the only Tight End to finish top 5 in a single season, despite not being 1st or 2nd on his team in targets since 2017.  He did this after scoring 11 touchdowns on only 59 targets in 2020.  Aaron Rodgers' efficiency really is something special.
 The appeal of having a positional advantage at Tight End often leads to players over-drafting mid-level Tight Ends, causing them to sacrifice quality players at other positions in the mid rounds of their drafts.  Today, we have three late-round Tight End targets that we believe have the chance to break out in 2022.
Cole Kmet (ADP 10.01)
 It took until week 10 of Kmet's rookie season (2020) for him to become the full-time starter in Chicago.  In that role last year he proved he has the talent to be a high-producing TE at the NFL level for years to come.   Last year Kmet was #2 on the Bears with 93 targets, hauling in 62 of them for 612 yards.  These are respectable numbers for a 2nd year Tight End playing with a rookie quarterback for half the season.   Shockingly, Kmet did not find the end zone once in 2021.  On average, the Tight End position scored 1 TD for every 134 receiving yards in 2021.  This would have given Kmet 5 scores last season and bumped him up to TE11 on the year.  Positive touchdown regression is inevitable for Kmet this year.  The Bears have added no significant pieces to the offense this offseason, and the buzz around Justin Fields has been strong all off-season.  I expect Kmet to maintain his position as the #2 target on the Bears, and the offense to take a big step forward.
Irv Smith (ADP 12.12)
 Big Irv was just beginning to break out at the end of 2020, scoring 5 Touchdowns in the last 6 games he played.  He finished weeks as the TE1, TE3, and TE4 throughout this stretch.  His quarterback, Kirk Cousins, loves the Tight End.  Since he became a starting QB in 2015, Cousins is 4th in both Tight End Targets and passing touchdowns to the tight end.  Cousins turned Kyle Rudolph into the Redzone Reindeer.  It's no surprise Smith Jr. was on pace for 14 Touchdowns through a 17-game season as the full-time starter in 2020.  Another fun fact is that Irv Smith was the top-ranked run blocking tight end in 2020, according to ESPN.  Smith has proven he can produce at an elite level and he should see plenty of playing time in 2022.  Kirk Cousins has proven he loves to target his Tight End, especially in the red zone.  Irv Smith is definitely worth a flyer for his draft price of free in 2022.
Albert Okwuegbunam (ADP 13.10)
 With the arrival of Mr. Unlimited, Russel Wilson, the Broncos have suddenly become one of the most intriguing offenses in the league.  This isn't the first time we've seen a hall of fame quarterback join a Broncos team with 2 great wide receivers and a great running back in the offseason.  The last time Peyton turned Julius Thomas (see above) into a fantasy star out of utter obscurity.  Last year Tim Patrick and Noah Fant combined for 25 red zone targets last season, 1st and 2nd on the Broncos, respectively.  Both are gone this year, and Fant was traded away to make room for Okwuegbunam.  There is only a small sample size of play for Okwuegbunam in 2021, but when he played he produced with extreme efficiency.  At the Tight end position, he ranked 4th in fantasy points per route run (0.57) behind only Mark Andrews, Dallas Goedert, and George Kittle.  He ranked 3rd in target rate at the tight end position behind only Jonnu Smith and Mark Andrews, coming in at 29.9%.  Okwuegbunam ranked 4th in yards per route run (2.46) at tight end.  And, my favorite stat; Okwuegbunam led tight ends in 2021 with 6.40 yards after the catch.  Nathaniel Hackett helped Aaron Rodgers turn Robert Tonyan into a star in 2020.  I believe he will help Russel Wilson do the same for Albert Okwuegbunam in 2022.
Sign Up for our Premium Texting Service for 1-on-1 access to league-winning fantasy advice this season!