Late Round Running Backs to Win your Fantasy League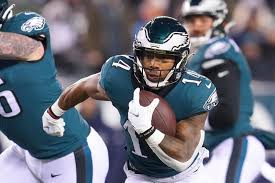 Running back is the most volatile position in fantasy football. It is also the most important to success. Every year running backs emerge, seemingly out of nowhere, to take over the NFL and dominate for fantasy managers. In 2017 Alvin Kamara was drafted in the 12th round; he finished as the RB3 in PPR. The following year Phillip Lindsay was undrafted and finished the season as RB13. Also in 2018, James Conner took over for Lev Bell and finished RB6. The most recent examples of this from last year are Leonard Fournette and James Conner, who finished RB6 and RB8, respectively, and were both drafted in the 8th round of fantasy drafts.
Today, we are going to dive into the late-round running backs and identify some players who can help win your league this season. To see our entire rankings for the RB position, click here.

Dameon Pierce (ADP 8.01)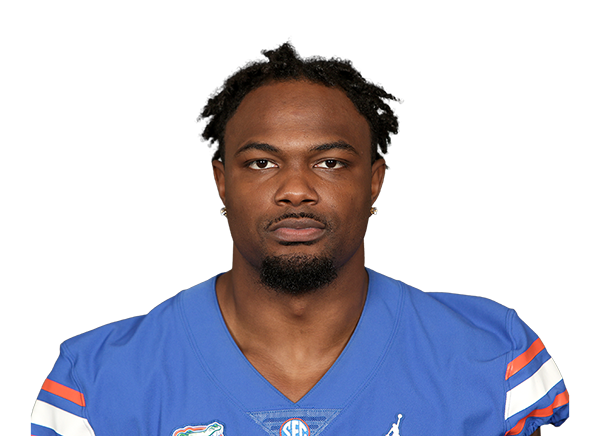 The Dameon Pierce hype has ramped up in the last week or so. He has stood out in camp as the top running back option, which should have been expected considering his competition. Marlon Mack hasn't had a relevant fantasy season since 2019 and has only played in 7 total games the last two seasons. Burkhead is a gadget player at best. Pierce's game tape shows a violent runner with great balance and vision. Despite not being a full-time starter at Florida last season, he found the endzone 16 times. Opportunity rules in fantasy football, and Pierce should see a majority of opportunities out of the backfield in Houston.

James Cook (ADP 8.08)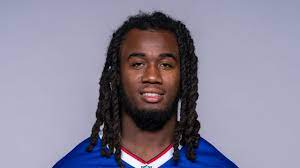 James Cook has the pedigree to be an elite running back at the NFL level, just look at his brother Dalvin, who has been one of the most well-rounded and productive backs in recent years. Cook proved his elite playmaking ability at Georgia, despite not being a full-time starter in 2021. Cook specializes as a pass catcher out of the backfield, a position the Bills targeted this offseason before drafting Cook. He reminds me a lot of Kamara in 2017, being a dynamic running back and pass-catching specialist while being stuck behind two veteran backs on the depth chart. We've seen enough from Singletary and Moss to know that they are both just guys at the NFL level, and talent always wins out. Expect Cook to go on a tear when he takes over the primary job in the backfield, in Buffalo.


Kenneth Gainwell (ADP 10.06)

Philadelphia has all the pieces in place to make a huge jump into the top-performing offenses in the NFL in 2022. Kenneth Gainwell is in line to be one of the main benefactors of this leap forward and an absolute steal in fantasy drafts. Gainwell was targeted on nearly 25% of his routes run last season, an elite mark for top WRs in the league. Last season Gainwell was 15th in the league in RB target share, despite being a part-time player. Gainwell also scored 5 touchdowns inside the red zone last season, and the team's leader (Jordan Howard) in red zone touches is no longer on the team. Even in a crowded backfield, if Gainwell maintains his 3rd down role, and has an increased role in the red zone, he will be getting all the valuable touches we want from our fantasy running back. In the 10th round, he was league-winning upside in 2022.


Brian Robinson (ADP 11.01)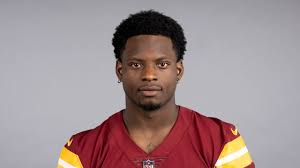 The hype surrounding Brian Robinson this offseason is palpable. Robinson is the latest RB prospect to come out of Alabama under the Nick Saban regime, joining Najee Harris, Derrick Henry, Mark Ingram, Shaun Alexander, Josh Jacobs, Kenyan Drake, and Eddy Lacy; to name a few. Not a bad list to be on. To add to this, his main competition, Antonio Gibson, isn't even a true running back. He is learning the position at the pro level and has struggled mildly throughout his career with fumbles. Robinson's size and athleticism, as well as his collegiate pedigree, should put him on the path to a huge fantasy season this year.


Tyrion Davis-Price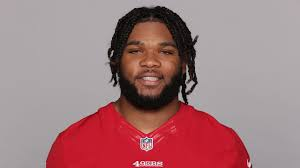 The Shanahan offense has been producing high-level running back production for as long as I've been alive. Last year Elijah Mitchell was the main benefactor of this in San Fransisco. This year he has missed all of the preseason with a hamstring injury. He had off-season surgery to drain his knee, had 3 separate injuries last year, and missed 6 games. The difference is this year, Davis-Price is there to take the job. He moves like a smaller back, despite being 6'0" 215 lbs, and has great size to go along with the talent. If Tyrion of house Davis-Price gets a shot at the starting lineup, he can be the next Shanahan running back to break out in 2022.

Sign Up for our Premium Texting Service for 1-on-1 access to league-winning fantasy advice this season!