Four Big Name Players to Avoid Drafting in 2022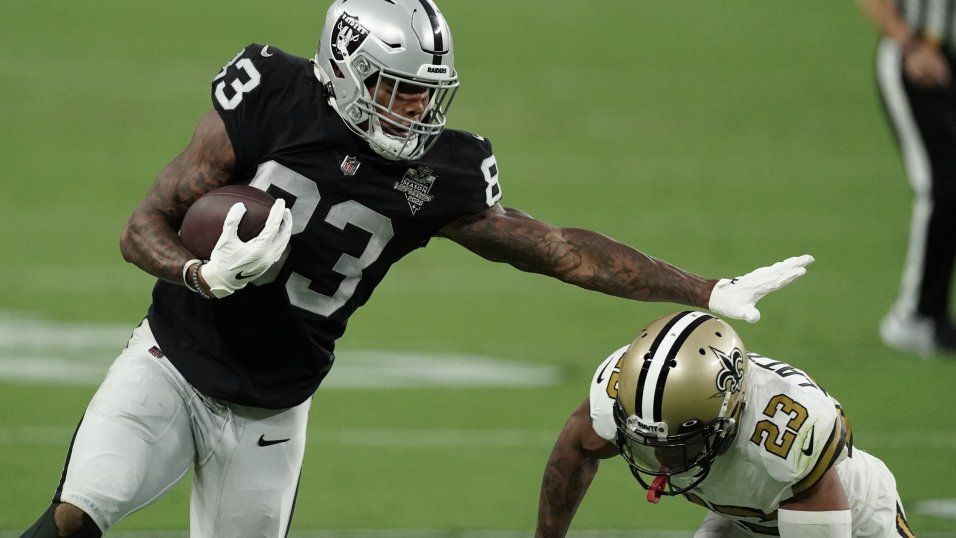 We've all been there.  We go into our draft targeting "our guys" and we continuously get sniped by our friends throughout.  This leads us down a path of drafting players based on name value and previous seasons' performance.  Recently I drafted Zeke in the 4th round of my home league (prayers for my RB2 position after Tyrone Smith's season-ending injury).  We're all prone to this happening.  Hell, it's even likely to happen.  That is why today we want to give you four big-name players who are likely to bust at their current ADP.
Ezekiel Elliot RB, DAL (ADP 3.01, 26th Overall)
 Things have been on a downward trajectory for Zeke over the last few years.  He has only gone for 100 yards in a game 4 times in the last two seasons.  For comparison, he had seven 100-yard games each in 2016, 2018, and 2019, and another five 100-yard games in 2017.  Dak missed time in 2020 and the offense was less efficient overall last year, but odds are Zeke is starting to lose a step as well, entering his age 27 season.  Adding to this is the loss of Tyron Smith, Left Tackle for the cowboys.  Throughout his career, Zeke's YPC dips from 4.6 YPC with Smith, to 4.2 YPC without Smith.  In the third round, I'd much rather take a shot on up-and-coming stars like Kyle Pitts, Michael Pittman Jr., Travis Etienne, or A.J. Brown.
Darren Waller TE, LV (ADP 5.03, 51st Overall)
 Darren Waller is still an elite pass-catching option at a weak Tight End position.  But a lot has changed for the Las Vegas Raiders since Darren Waller was the TE2 in 2020.  Injuries plagued him in 2021, and he only played 11 games; averaging 12.1 ppg in PPR leagues.  Still good for 7th in the league, but way down from the 17.3 ppg he averaged in 2020.  Injuries have continued to plague him this offseason as he has missed a majority of the camp.  This never bodes well for fantasy players.  The addition of Davante Adams to the roster and the emergence of Hunter Renfrow in Waller's absence last season have capped his upside in what should be a strong offense in Las Vegas.  There are many players in the 5th round I would rather spend my pick on, including Jerry Jeudy, Chris Godwin, Kareem Hunt, and Chase Edmonds.
Amari Cooper WR, CLE (ADP 7.08, 81st Overall)
 Amari Cooper's 68 receptions in 2021 was his lowest single season mark since 2017 (10+ games played).  He is coming off the two lowest seasons of his career in yards per reception.  With Watson suspended 11 games in 2022, he will a majorit of the fantasy season.  When the playoff push is upon us as fantasy managers, Watson will be focusing on getting on the same page as his receivers.  Jacoby Brissett has been a passable backup as an NFL quarterback; for fantasy football however, he has been awful.  Totaling 3,098 yards, 13 TD 7 Int in 2017 & 2,942 yards, 18 TD 6 Int in 15 games in 2019.  With Cooper catching only 63% of his targets throughout his career and a low volume and low-efficiency QB in Brissett, this could be a long season for Amari Cooper managers.  Some players to target in similar draft position include Rashad Bateman, Devonta Smith, Elijah Moore, Christian Kirk, and Allen Lazard.
Tyler Lockett WR, SEA (ADP 9.09, 105th Overall)
 This take is no slight against Lockett the player.  He is a highly efficient receiver and a top-level talent in the NFL.  He has only dropped one pass in his last 300 targets, which is an insane metric for any player, much less a downfield threat like Lockett.  There are just too many factors working against Lockett for him to have the upside this season that would make him worth drafting.  Even with Russ as his QB, Lockett was very inconsistent week to week, relying on boom weeks to keep his season-long numbers solid.  Geno Smith has only three games of 300+ passing yards in his entire career and just one 3 TD game. And that came in week 1 of 2014.  Boom weeks will be hard to come by for Lockett this season.  In the 9th round, I would much rather take a shot at players like Drake London, Chris Olave, Kenneth Gainwell, Tyler Algier, or Skyy Moore.
Sign Up for our Premium Texting Service for 1-on-1 access to league-winning fantasy advice this season!