Weekly Recap: Wk 1- NFC Home Games (Part 1)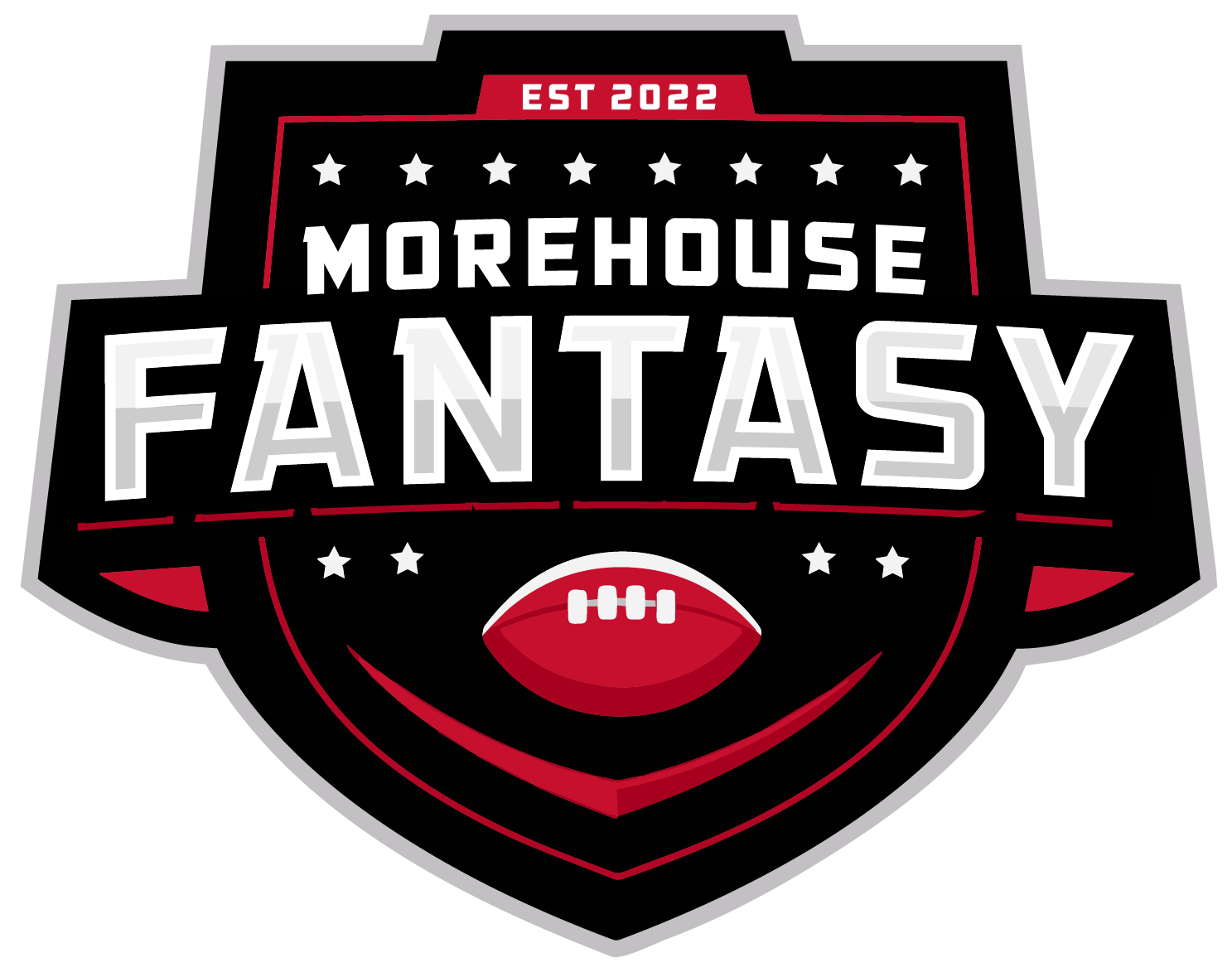 A majority of week 1 is in the books, and what a week it was.  There were 5 game-winning field goals, that got missed this week.  No team from the AFC South won a game in week one; two of them played each other.  Some monster fantasy performances went up to start the season.  All we have left to do is ride into Monday Night Football with Russell Wilson and the Broncos taking on his former team in Seattle.  
 Our quick breakdowns for each team's week 1 performances will be arranged the same as our game breakdowns.  The idea is to keep the articles short and sweet for you all!
Sign Up for our Premium Texting Service for 1-on-1 access to league-winning fantasy advice this season!
Buffalo Bills
 The Bills dominated on Thursday night to open the season.  Josh Allen looked incredible this week.  His 84% completion percentage leads the league going into Monday Night.
 Stephon Diggs had a 29% target share this week; an elite number that should provide him a great weekly floor in a high-powered offense.
 Gabe Davis played 98% of offensive snaps this week (20 more than Diggs) and had 88 yards and a touchdown.  He should be a weekly WR2 going forward.
 Isaiah McKenzie and Jameson Crowder appear to be in more of a battle for the slot role than anticipated coming into this season.  McKenzie's superior athleticism should win him the job in the long run.
 The Running back position had a 26% target share for the Bills; a good sign for James Cook's long-term prospects despite being benched after a fumble, with only 3 rushing attempts on the day.  Neither Singletary nor Moss looked great in this one.
---
Los Angeles Rams
 The Rams seem to be on a bit of a Super Bowl hangover to start the year.  The offensive line did not look great, and Stafford looked confused and hurried all night.  The Bills do have an elite defense this year and will be a tough matchup for whoever they face throughout the year.
Stafford threw 3 picks in this one.  We think he will bounce back to form still this season.
Darrell Henderson had 13 carries to start the year, a critical threshold for RB1s in the past.  This was good for a staggering 72.2% of the Rams team rushes.  We expect Cam Akers was not in the game plan for this one as he continues to get back into form.
64% of the Rams' total targets were split between Cooper Kupp (15 tgts, 37%) and Tyler Higbee (11 tgts, 27%).  Higbee had 5 games with over 22% target share in 2021; he was good for double-digit points in all but one.  Look for Higbee on the waiver wire this week.
Allen Robinson only drew 2 targets in this one.  One of them was on a shot to the endzone on the game's final play.  He did play 97% of the snaps in this one, which is a good sign.  Still, I would avoid at all costs in week 2 fantasy matchups until we see some usage in the offense.
---
Philadelphia Eagles
 Jalen Hurts wasn't the leaps and bounds improved passer we hoped, only completing 56% of his passes and not throwing a score.  This led to an overall down week for the passing game, as Goedert had 60 yards no score, and Devonta Smith was goosed.
 AJ Brown was not affected, however, drawing 45% of Hurts' targets on the week.  Good for 2nd in the league for week 1 in target share. This should even out going forward.
 Miles Sanders got a lot of negative hype in the off-season, but he showed up with a solid week 1.  He accounted for 13/22 total RB carries on the day; good for 7.4 YPC.  He scored a touchdown!!  Something he did not do at all in 2021.
 Gainwell still managed to be a factor; tying both Goedert and Smith for targets, but finding the red zone in this one.
---
Detroit Lions
 DeAndre Swift might have looked the best out of all running backs on the field in week 1.   His 9.6 YPC was good for 3rd in the league on the week, 1st amongst backs with double-digit attempts.  175 total yards with a score.  Impressive week; hopefully, Dan Campbell sees how great Swift looked and increases his workload.  If so, we have a potential league-winning running back in Detroit.
Amon-Ra St. Brown also had a strong week.  Catching 8 passes for 64 yards in this one; is good for a 32% target share on the week.  Both St. Brown brothers scored a TD in week 1; pretty sweet.
TJ Hockenson had a decent game, hauling in 4 out of 7 targets for just shy of 40 yards.  In a tough tight-end position, he's a weekly play.
---
San Fransisco 49ers
 The weather was awful in Chicago yesterday, and this definitely played a factor.  We were set up to see two highly athletic, high upside, young quarterbacks battle it out.  Instead, we got a monsoon and some poor offense.
 Elijah Mitchell left this one early and appears to be done for some time.  This opens the door up for healthy scratch Tyrion Davis-Price to take over this job, in my opinion.  He is bigger and faster than Jeff Wilson with better balance.  Wilson averaged 2.4 YPC this week.  The weather hurt, but Mitchell was at 6.8 before going down.
 Deebo played more running back than anticipated.  Maybe the weather factored in, but he should be in for a 2021-esque work load this year.
 Trey Lance and Justin Fields finished 33rd and 32nd in the league in completion percentage this week, respectively.  While we hope for better things from the two prospects from 2021, going forward, I would sit both until they prove it.
---
Chicago Bears
 Hopefully, this game isn't a sign of things to come for the Bears' offense in 2022.   Darnell Mooney saw 3 targets; Cole Kmet saw 1.  These are the two projected leading receivers for Chicago this season; and the two most talented pass catchers on the roster.  They need to get these guys involved.
David Montgomery averaged 1.5 yards per rush across his 17 attempts.  If the offense continues to prove they can't pass the ball, Montgomery is going to have a tough time turning things around this year.
 Not much else to write home about in this one.  We will wait to see how week 2 turns out and pray we don't have to play any Bears players until we do.  
---
Cleveland Browns
 The Browns pulled out the victory as they rolled into Baker's new home in Carolina and edged out the Panthers.
 Kareem Hunt was the star of this game, finishing as RB6 in ½-point leagues.   70 combined yards on 15 opportunities, with 2 scores on the day.
 Nick Chubb was no slouch either, putting up 141 yards on the ground with 1 reception for 2 additional yards.  The Browns should lean heavily on the ground game until Watson returns in week 13.  Until then, avoid the pass catchers in Cleveland, and fire up the leagues best running back tandum.
---
Carolina Panthers
 Week 1 didn't bring the huge offensive uptick we hoped for in Carolina, but the offense was respectable and the team looked pretty good overall.
 CMC had a total of 57 yards with 1 score to save his fantasy day for those who drafted him with a top 3 pick this season.  He only saw 14 opportunities in a highly competitive game.  I think the staff in Carolina will limit his usage compared to years past, in an attempt to keep him healthy all year long.
 DJ Moore didn't see much uptick in performance in this one either; hauling in just 3 balls for 43 yards in this one.  He and Baker didn't play much in the off-season together; so hopefully as chemistry builds we will see Baker elevate Moore's game this season.
 Robbie Anderson did go for 105 yards on the back of a 75 yards touchdown.  We know he has big play upside every week; knowing when to roll him out is the tough part.
---
New Orleans Saints
 The Saint's gameplan was a shocking one facing an easy-to-beat Atlanta team.  Alvin Kamara only rushed the ball 9 times and saw only 4 targets on the day.
Jameis completed 68% of his 34 attempts on the day.  He totaled 269 yards and 2 touchdowns with no turnovers.  More of the efficient Jameis we saw to start out last season.
Michael Thomas put up two touchdowns in week 1; awesome to see after a tough road back from injury for him last season.
Chris Olave looked great in limited work in this one; look for his role to expand as the season continues.
Jarvis Landry led New Orleans in targets and yards in this one, accounting for 28% of Jameis' attempts.  New Orleans could have a good offense this year if this play continues.
---
Atlanta Falcons
 Marcus Mariota looked great to start the year off vs. New Orleans; going for 287 total yards on the day, with 1 touchdown on the ground.
 Drake London and Kyle Pitts saw 7 targets each in this game.  This is a very encouraging sign for both of them going forward, in what projects to be a very consolidated offense.
 New Orleans is very good against the tight end, and Pitts in particular has struggled vs. them in his career.  He put up a stinker this week, but I wouldn't shy away from him yet.
 Cordarelle Patterson looked fantastic again in this game.  I was under the viewpoint he would slow this season,  136 all-purpose yards and a score don't look that way.  RB5 on the week with great usage projected for the remainder of this season.