10 In Season Tips & Tricks to Dominate your Fantasy League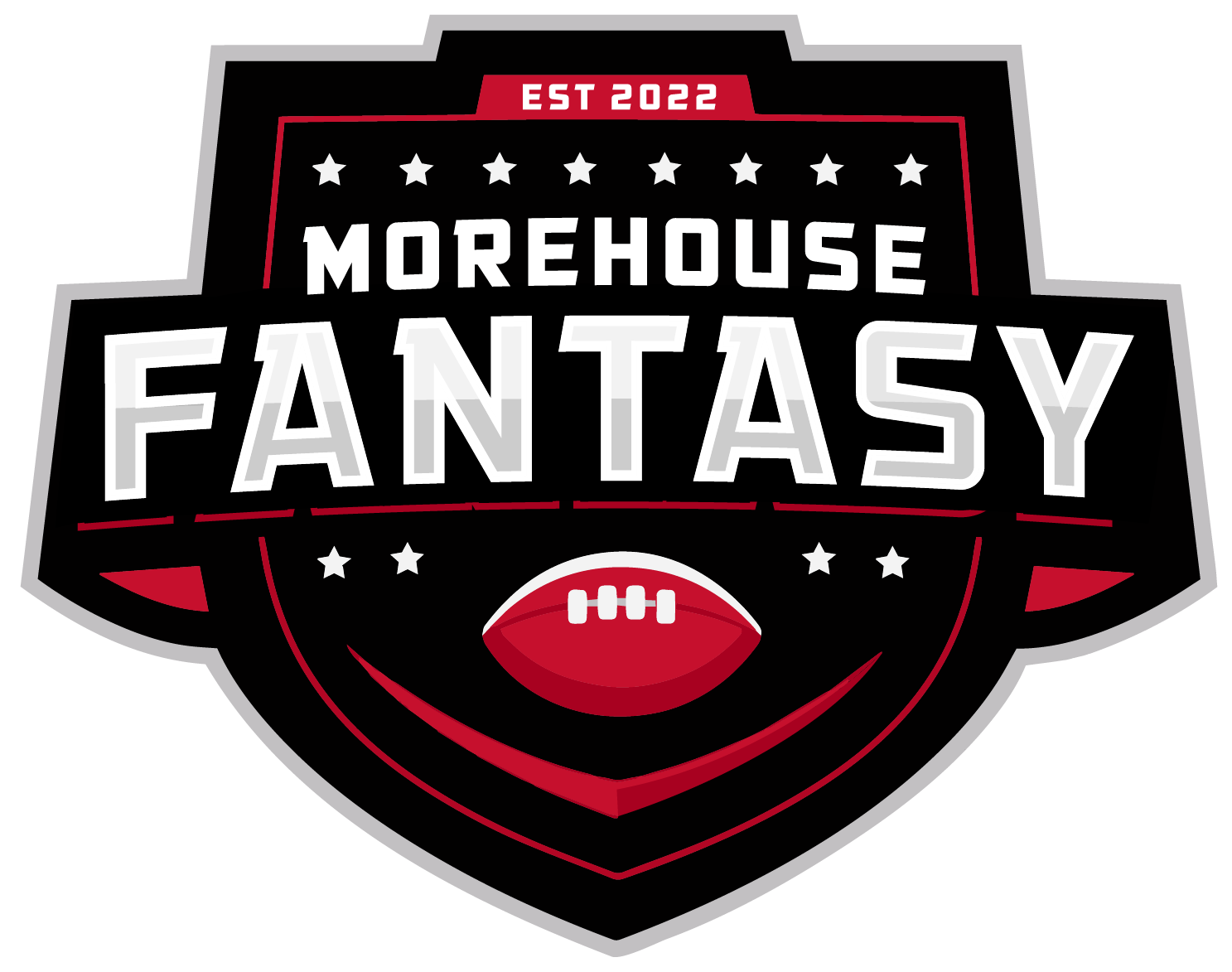 We all know that Draft Day is the biggest of the year for us fantasy football lovers, but you don't win your league at the draft! Fantasy Football is a 5-month grind. Here are 10 tips & tricks to use this season.
Tip #1 – Don't Waste Time
 This might sound like a lot, but when your draft is over, you should be analyzing your league mates' rosters.  Find out who needs what?  Put yourself in their shoes and see how they could improve.  This is the first thing I do every year when our commissioner loads those precious rosters onto the platform.  After you know the weaknesses of everyone else's team, you can piece together potential trade partners and targets for later in the season. It's never too early to look for ways to improve your roster!
Tip #2 – How & When to Make Trades
 How - This tip flows directly from tip #1. In our opinion, the worst thing you can do is target specific players to trade for. If you target players instead of trade partners, this will prevent you from seeing opportunities to improve your roster. You will likely end up overpaying for a player as well. When trying to improve your team via trade, the best thing you can do is figure out how to improve other teams first.
 When - Once you've determined your trade targets, plant the seeds early. Reach out to those managers and let them know you see a potential path to business with them either now or down the road. This will result in you being the first person they think of when they inevitably are looking to make a deal during the season.  Be a salesman. Don't wait to sell your narrative on why your trade idea may make sense for both sides.
Tip #3 – Go for It
 Our third tip is the final one for trades. Don't be afraid to give up depth for a superstar. The goal of every trade should be to land the best player in the deal. When you give up two or three players for that league-winning guy, not only do you improve your starting lineup, but it gives you the freedom to go after that week's waiver wire hotness. Don't let parting with depth pieces due to the fear of injuries keep you from getting the guy you need to win the title. Depth pieces are easily replaceable if you're doing your homework (see tip #6). Superstars are not. Don't be scared – As they say, you gotta spend money to make money!
Tip #4 – Opportunity is King
 In Fantasy Football, opportunity is king. It's simple – the more they touch the ball, the more points they can score. Take some time on Tuesday morning to look up these statistics for each team:
1. Who played the most snaps
2. Who got the most targets and rushing attempts
3. Which players had the highest percentage of targets per route run
 Which players have been seeing significant increases in these stats over the last few weeks? Have they been producing with them well enough to earn more going forward? If you can find these trends, it can help you spot players who have a path to relevancy or breakout before it happens.
We recommend Pro Football Reference for Advanced Stats
Tip #5 – The Draft is the Past
 Once the draft is over, believe in what you see, not what you thought. Everyone has their own guys going into the year. The guys who they have planted their flag on and have unapologetic belief in. However, don't let your love for a player blind you from reality. If a player isn't who you thought they were, accept it and change your strategy accordingly. The key to a successful fantasy season is to stay afloat and adapt. Don't be caught holding the bag and making bad decisions because you don't want to be wrong.
Tip #6 – Stay Informed & Tune In
 Follow as many football beat writers and experts as possible on Twitter. News hits the Twittersphere first these days, and the earlier you can be in the know, the better. A personal example of why this is important – Last year, an hour before week 1 kicked off, Twitter told me that Kyle Shanahan went full renegade yet again and was benching OSU star and 3rd round draft pick, Trey Sermon for Eli Mitchell. Knowing that Raheem Mostert is older and made of glass, I picked up Mitchell before any of my league mates heard the news. Two weeks later, he was a weekly starter that I was able to trade for other assets my team needed. Stay informed!
Tip #7 – Look Ahead
 When looking at the free agent pool, pay attention to the next week's matchups.  This tip is extra important for those of us streaming a position (DEF, QB, TE). If you have a droppable player, strike out on your waiver bids, and/or see a DEF, QB, or TE who has a juicy matchup next week, get out ahead of things. Pick them up and stash them for free before they can be bid on next week. Focus on this tip more as the season progresses and the playoff race heats up!
Tip #8 – Thursday Night Roster Adjustment
 This is a simple but important one. If you have a guy that's playing on Thursday night, DO NOT PLAY THEM IN THE FLEX. Play them in their positional slot. This will give you greater flexibility for start/sit decisions on Sunday.
 Additionally; leave your Monday night players in your flex.  We know that Courtland Sutton should be a WR1 or WR2 on your roster; but if you can put him in your flex instead, you have flexibility to play someone else in a last minute out designation.
Tip #9 – Monitor the Weather
 This one is easily overlooked. If you have a tough start/sit decision on the week, look up the weather forecasts on game day. If one guy is playing in the sunshine while the other is playing in rain with heavy winds, it can help make the decision for you. Be sure to do a quick Sunday morning search in the weather app on your phone to help you make lineup decisions. If you don't, you may end up painfully watching the guy you should have benched put up a dud in a low-scoring game that feels like an eternity to watch as you slowly accept your defeat on the week.
Tip #10 – Vegas Knows Best
 Vegas knows. It's as simple as that. They just do. Paying attention to their lines can help you in start/sit decisions. Is one guy playing in a game that has the highest projected point total for the week? Most of the time, Vegas is spot on with their over/under lines, so let their projections be a factor when deciding which players to put in your lineup. Like we said in tip #4, opportunity is king. The more points a player's team scores, the more chances for them to score a tuddy!
Bonus Tip for the Yahoo Platform
 This tip can give the overly dedicated fantasy player a weekly edge. When scanning the free agent pool during the week, look to see how many kickers (this tip can also be applied to defenses) are available that play after the early slot of games. Are there multiple options out there? If so, take a shot on a possible breakout in the early games.  Drop them or someone else for a kicker later in the day.
 Let's paint a picture:
You're going into the afternoon slate of games.  Your sitting pretty, holding on to a hefty lead over your opponent.  It's looking really good for your week.  On top of this, there are 3 kickers on waivers.  Your opponent; can't kill their whole bench to block you from getting these guys.  
 Yahoo lets you drop a player on your bench after their game has started.  You can drop someone on your team who you would normally wait to drop until waivers, and take a shot on a high-upside player or running back handcuff in the free agent pool.  You might just end up with a weekly starter out of nowhere for the coming weeks.  
Sign Up for our Premium Texting Service for 1-on-1 access to league-winning fantasy advice this season!
Written by Chris Morehouse, content producer