NFC Home Game Previews (Week 2)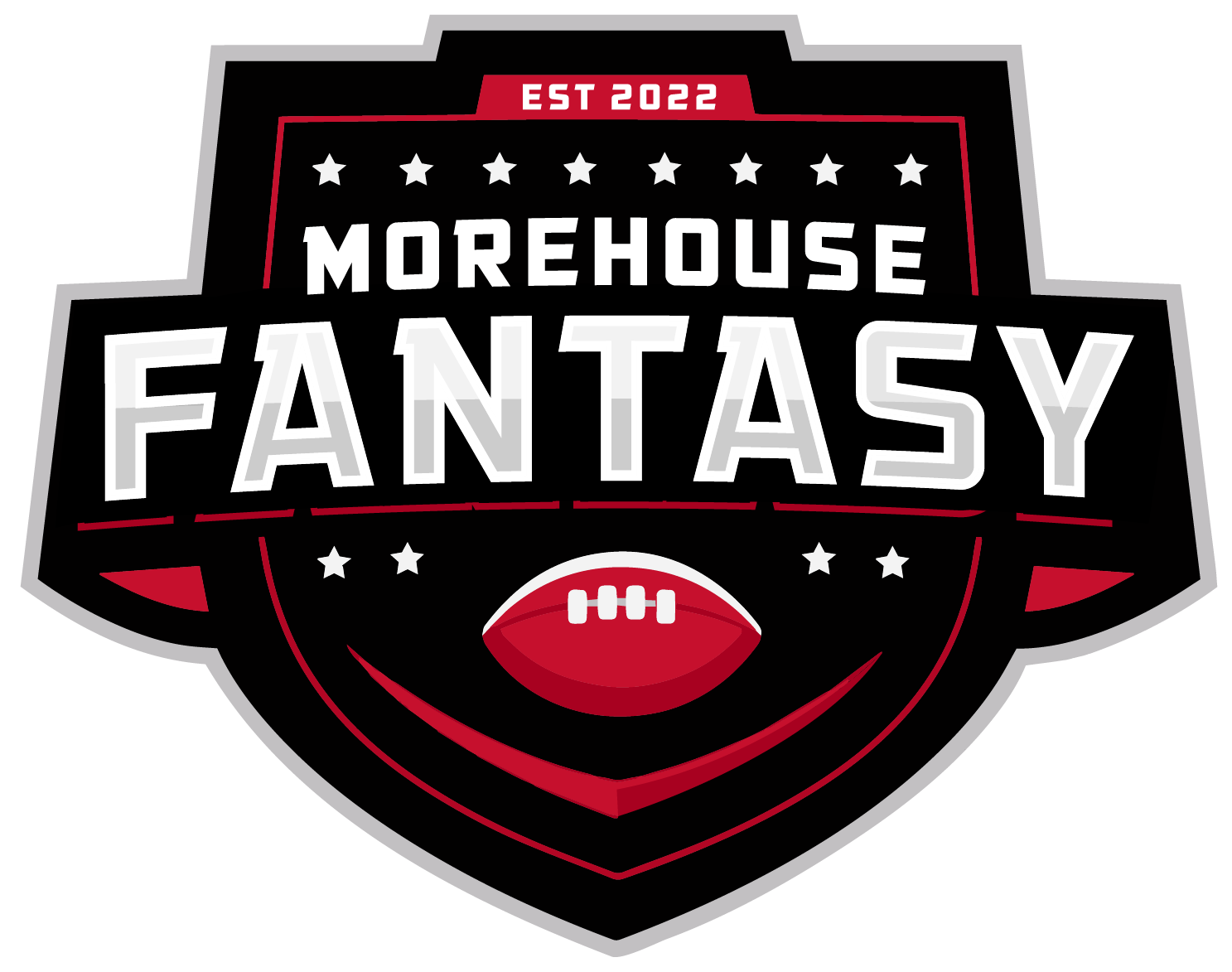 Green Bay Packers vs. Chicago Bears
 In week 1 of the 2021 season, the Green Bay Packers lost 38-3 to the New Orleans Saints. Aaron Rodgers threw for 133 yards and 2 Interceptions. They finished first in the NFC, and Rodgers won his 2nd straight MVP. Aaron Jones had 24 yards from scrimmage. It was just one week, so let us not overreact. The Packers should get back on track this week vs. Chicago. I would still avoid the receiving options until someone steps up.
 Nearly all of the Bears' week 1 flaws on offense can be attributed to the awful weather on game day. Justin Fields tossed two scores, but the receiving options were abysmal. I would roll Mooney out again as a low-end WR2/ WR3. Justin Jefferson was wide open most of the day last week, and Mooney is a similar player. He should run comparable routes and find some empty space in the secondary in this one. Montgomery split work much more in week 1 than he has as a starter in Chicago. Keep an eye out for that split in this one.
Start: Aaron Rodgers, Aaron Jones, AJ Dillon, Darnell Mooney, Cole Kmet.
Sit: Packers receivers, David Montgomery, Khalil Herbert.
---
Carolina Panthers vs. New York Giants
 Baker Mayfield and his Panthers must be disappointed after failing to come back and beat his old team in Cleveland. They only ran 50 plays in week 1, the 2nd lowest in the league. The Giants will also want to establish the run with Saquon re-emerging. Still, the Defense in New York should leave some yards for Carolina. McCaffrey and DJ Moore will both be better this week with more work coming their way and an increase in Carolina's overall offense.
 The Giants pulled out a surprise win in week 1 on the back of Saquon Barkley. He looked like the Saquon Barkley that finished as RB1 overall a few years back and accounted for 45.5% of the Giants' overall offense production. Look for him to dominate again in this one. Kadarius Toney was the most explosive Giants receiver, but he only played 7 snaps and saw just 2 touches for 26 yards. Hopefully, Toney is fully healthy, or the coaching staff decides to put him in, or both. This could be a juicy matchup for him, but I'd rather wait and see. Outside of him, I wouldn't play any of the Giant's receivers. Daniel Jones is worth a play as a QB2 in applicable leagues.
Start: Christian McCaffrey, DJ Moore, Saquon Barkley
Sit: Kadarius Toney, Sterling Sheppard
---
Tampa Bay Buccaneers vs. New Orleans Saints
 The Bucs dominated the Cowboys in week 1. Brady was disappointing, and most of the receiving options had middling days. Mike Evans scored and should be in line for a significant workload in the absence of Chris Godwin. He has historically faired poorly vs. New Orleans, along with Brady. You could play both with caution this week. Julio Jones should be seen as a massive winner for fantasy in Godwin's absence. He topped over 20 mph in week 1 and should be heavily involved in the offense. Leonard Fournette continued to dominate running back touches and looks like an RB1 again this year.
 New Orleans surprisingly played catch-up most of the game in week 1, causing them to abandon the run and throw more than expected. Alvin Kamara was dealing with an unknown rib injury, which attributed to him only having 9 carries and 4 targets on the day. His workload should increase, and he should return to form this season. All 3 of the receiving options had solid days in week 1. This matchup will be more challenging, and it's hard to trust any of them as more than a WR2 in this matchup.
Start: Tom Brady, Mike Evans, Leonard Fournette, Julio Jones, Alvin Kamara, Michael Thomas, Jarvis Landry, Chris Olave
Sit:
---
Washington Commanders vs. Detroit Lions
 This is a matchup between two teams who surprised us in week one. Detroit scored in every quarter and almost mounted a comeback victory against an excellent Eagles team. D'Andre Swift had an unbelievable game. 175 total yards and a touchdown. He looked terrific but still gave up work to Jamaal Williams. Both should continue to see touches as the year continues, but I expect Swift to get more of the load as he proves his ability on the field. Amon-Ra St. Brown dominated targets with a 32% target share in week 1. Beyond DJ Chark, Detroit doesn't have many other options. I love a consolidated offensive attack, even with Jared Goff at QB, who could be used as a QB2 with confidence this week.
 Washington had a tremendous offensive scheme in week 1, which led to Carson Wentz tearing up the Jag's secondary. It was Jacksonville, but they seemed to improve on that side of the ball in the offseason, and Detroit doesn't appear to be much better, giving up 38 points in week one. We should be in for an exciting shootout in Detroit, and I expect Wentz to have another solid game. It's tough to tell which receiver is the best option for Washington, but all could be played as a low-end WR2 or flex option.
Start: D'Andre Swift, Amon-Ra St. Brown, Jamaal Williams, DJ Chark, Carson Wentz, Antonio Gibson, Terry McLaurin
Sit:
---
Atlanta Falcons vs. Los Angeles Rams
 The Falcons had a surprising game to open the season, nearly beating their divisional rival in the New Orleans Saints. Mariotta looked good, and Cordarelle Patterson dominated touches. Before Damien Williams went down, he was the top back for Atlanta. Williams missed Wednesday's practice, so look for Patterson to have a significant workload against a tough front 7 for LA. Drake London and Kyle Pitts had 7 targets each to lead the team on Sunday. Both looked good on the field, and I expect both to return value this week. London is a WR2, and Pitts is a TE1 in what is, once again, a terrible landscape at the position, league-wide.
 The Rams looked terrible coming off their Super Bowl victory last season. This should be a bounce-back game for the team overall and a big win at home. The running back situation is scary. Generally, when a back gets 18 touches in what we view as a good offense, we start them confidently. But Cam Akers should get more work as the year progresses, and we have no clue what McVay genuinely thinks. Tyler Higbee led all tight ends with 11 targets in week 1. He has proven capable when targeted, and he seemed to be a focal point in the offense. Allen Robinson can't be played until he has established something. His play was awful in 2021, and he saw just 2 targets last week. Robinson played 98% of the offensive snaps for the Rams. Drawing targets is a skill, and he doesn't seem to have it anymore.
Start: Cordarelle Patterson, Kyle Pitts, Drake London, Cooper Kupp, Matthew Stafford, Tyler Higbee
Sit: Marcus Mariotta, Cam Akers, Darrel Henderson, Allen Robinson
---
Seattle Seahawks vs. San Fransisco 49ers
 Seattle has to feel good about beating Russ in week 1 at home. The 12th man was rocking, and Geno Smith played a very efficient game. This week they travel to San Fransisco to play their division rival 49ers. They only ran on 38% of their plays last week. They are getting back Ken Walker, and I expect that number to increase this week. Walker isn't worth playing just yet, but he definitely hurts Rashaad Penny. DK Metcalf should see a significant target percentage again this week, and he should be much more effective than his 5 yards per catch appear from week 1.
 The 49ers will want to get off the snide after losing in an upset to the Chicago Bears. This team has all the pieces to make another run at the Super Bowl if Trey Lance can step up. I'm not sure he can, but this week should see some potential for fantasy players. Kittle will be out again, so Deebo and Aiyuk have some fantasy appeal. The running back situation is murky. Hopefully, more info comes out before Sunday.
Start: Deebo Samuel, Brandon Aiyuk, DK Metcalf
Sit: Trey Lance, Jeff Wilson, Rashaad Penny, Kenneth Walker, Tyler Lockett
---
Cincinnati Bengals vs. Dallas Cowboys
 The Bengals ran a league-high 94 plays in week 1. Without Dak, I can't foresee them needing that many plays to beat a Dallas team. Higgins is still in the concussion protocol, which should allow Chase and Boyd to have some fantasy value, even in a run-heavy game script. Joe Mixon should be a smash play this week. Burrow is a fringe QB1/QB2, and Hayden Hurst is a streamer.
 The Cowboys took a massive blow on offense, losing Dak. Their O-Line has already lost a significant piece in Tyron Smith this offseason. The game plan was terrible, and they could not move the ball on Sunday. Bad weeks seem to be ahead in the passing game. I have CeeDee and Schultz as sits this week, knowing that there aren't other options for your teams, and you will probably have to play them. Lamb is a starter for me in the league. I have him too, don't feel bad.
 Zeke did look great running the ball in week 1. The offense should lean on him and Pollard going forward. Both could have relevancy, like Chubb and Hunt in Cleveland, playing with a backup QB.
Start: Joe Mixon, Ja'Marr Chase, Tyler Boyd, Ezekiel Elliot, Tony Pollard
Sit: CeeDee Lamb, Dalton Schultz
---
Minnesota Vikings vs. Philadelphia Eagles
 This should be a great game on Monday Night. Minnesota has changed their offensive scheme and seems to be playing 3 wide receivers more often. Kirk Cousins was good on Sunday, and Justin Jefferson was downright fantastic. This game should be more competitive, and all 3 starting receivers have some appeal this week. Thielen and Osborn are both low-end WR2/ Flex options.
 Jalen Hurts ran the offense well in Philly and hyper-targeted his new #1 receiver, AJ Brown. Devonta Smith got left behind in week 1, but he is a tremendous young receiver. He should find the opportunity to produce in this one. Miles Sanders actually scored and didn't look bad running the ball. I expect him and Kenneth Gainwell to see the field a bit in this one and for both to return some fantasy value. Gainwell in the passing game, and Sanders running the ball. Philly will be a great team in 2022.
Start: Kirk Cousins, Dalvin Cook, Justin Jefferson, Jalen Hurts, Miles Sanders, Kenneth Gainwell, AJ Brown, Dallas Goedert
Sit: