Weekly Recap: Wk 1- NFC Home Games (Part 2)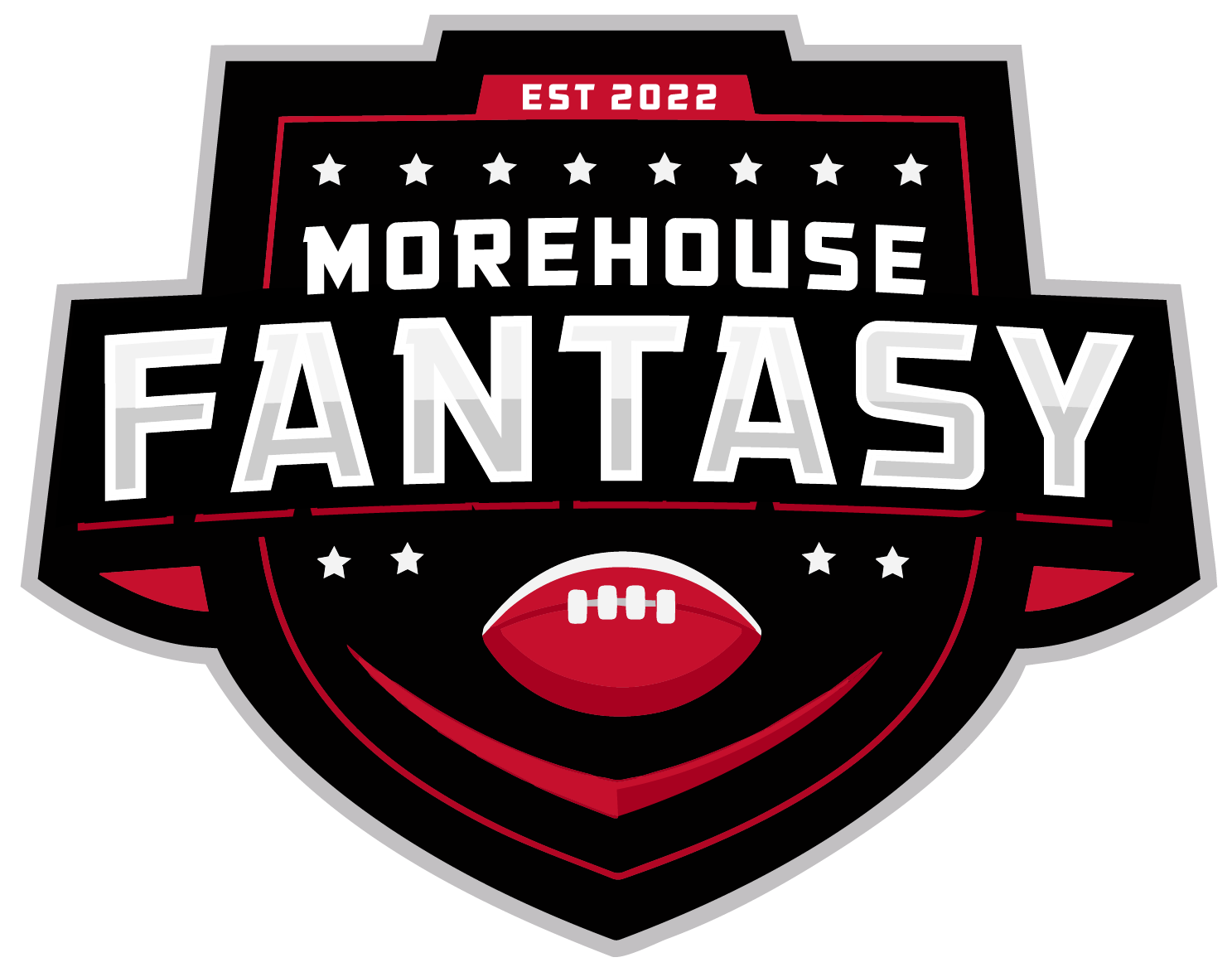 Recaps and breakdowns for our second half of NFC home games from week 1 are below.
Jacksonville Jaguars
 The Jags were a bit disappointing in week 1 from an offense output standpoint.  Lawrence threw the ball 42 times, an encouraging sign, but was only able to complete 57% of his attempts for 275 yards and 1 score.  Tossing 1 interception as well.
 James Robinson had a great day in his return from an Achilles tear last season.  He led the team with 11 carries and 1 score on the ground and added receiving touchdown to his stat line in this one.  He out-touched Etienne 12-6 in this one.
 Travis Etienne Jr. still had an encouraging day of his own.  He only managed 65 yards on 6 opportunities, but he dropped one score in the red zone and was missed by Lawrence on another.
 Christian Kirk proved to be the clear #1 pass catcher for the Jags; totaling 6 receptions for 117 yards.  He left a lot on the table in week 1, failing to haul in 6 additional targets.  He should be a solid fantasy option this season.
---
Washington Commanders
 Carson Wentz was throwing the ball all over the field in week 1; completing 27 of 41 pass attempts for over 300 yards and 4 scores.   Sure he turned the ball over twice, but he wouldn't be Carson Wentz if he wasn't taking shots.
 Antonio Gibson had a strong game; totaling 130 yards on 14 carries and 7 receptions.  He should have a firm grip on the workload until Brian Robinson Jr. returns to action.
 Curtis Samuel was (shockingly) the clear #1 target in the receiving game, accounting for a 27% target share.  He hauled in 8 receptions for 55 yards and a score.
 Jahan Dotson looked great on limited work, scoring twice on 3 receptions.  Look for his workload to increase as the season continues.
 Terry McLaurin's performance was a bit concerning.  He only drew 3 targets and saved his day with a long score.  He's a possible sell-high candidate based on name value and lack of usage in week 1.
---
Green Bay Packers
 Rodgers was awful in this one.  Things could have turned out different if Christian Watson was able to haul in a long touchdown pass early in this one, but he didn't.  Rodgers didn't throw a score in this one and Green Bay got beaten handily.  Someone in the receiving room will have to step up for this team to live up to expectations.
 AJ Dillon was a bright spot this week.  He led the team in rushing attempts, receptions, and receiving yards; and out-touched Aaron Jones 16-10.
 Look for a huge bounce back vs. Chicago in week 2 for the Packers.
---
Minnesota Vikings
 It looks like Kirk Cousins will be attacking the defense downfield a lot more this year under former Rams OC Kevin O'Connell.  The high-low route combinations saw Justin Jefferson wide open all over the field, all game.
 Jefferson went for 189 in this one to lead all receivers.  The only 2 other wideouts to record a catch were Adam Thielen and KJ Osborne, who both hauled in 3 balls.
 Dalvin Cook rushed 20 times and was productive on the ground; failing to get in the end zone held him back from a huge fantasy performance.
 This should be a high-powered offense throughout 2022.
---
Kansas City Chiefs 
 Mahomes didn't seem to be missing Tyreek Hill too much in this one; going for 360 yards and 5 touchdowns through the air.  He looked to be in MVP form to start this year; after a bit of a down year by his standards in 2021.
 Kelce dominated targets and the game in this one.  We should have seen this coming, but I'll admit I predicted a bit of a downtick from him with an increased focus on him as the only real target in the offense.
 CEH should have solidified his role as the starting back this week; scoring twice from the RedZone through the air.  Isaiah Pacheco out-touched Clyde, but a majority of his work came in the final two drives with the starters on the bench.
---
Arizona Cardinals
 The Cardinals looked discombobulated on offense in this one.  Without Hopkins on the field, they lack an identity.  Kyler is an elite prospect from a talent standpoint and should be able to figure things out.  He will have to watch some film though… always a shaky prospect for him.
 The offensive line didn't help him out at all in week 1.  Kyle was under pressure on 29% of his dropbacks, and with minimal separation downfield he had 20% of his attempts batted down in the secondary.
 Marquise Brown will need more involvement in the offense as he only pulled down 4 balls in this one.
 James Conner scored again; but kept up his inefficient ways from last season, averaging under 3 yards per carrying in this one.
---
Tampa Bay Buccaneers
 Despite the low fantasy numbers, Brady looked pretty sharp passing the ball in this one.  He didn't record a score but frankly didn't need to either.  It would have been nice to see them convert at least once, however.
 Chris Godwin looked great until he left the game with another hamstring injury.  He is set to miss some time, which should open up targets for Julio Jones.  Julio hit 20+ MPH in this one, showing he really might be back to somewhat full health.  We know his talent level is still there, and Brady should be able to find him going forward.
 Fournette was a workhorse in week 1; touching the ball 23 times and recording 137 yards from scrimmage.  His role is secure in Tampa.
 Mike Evans demanded 26% of Brady's targets and had a decent week 1 with 71 yards and a score.  He has always put up duds against week 2s opponents in New Orleans but should be a strong option for the rest of the season.
---
Dallas Cowboys
 The game plan for Dallas was terrible.  They seemingly had no answers on the offensive side of the ball, despite having an off-season game plan.  Losing Dak is a huge blow to the Cowboys and all of their offensive options in fantasy.
 Zeke looked good in this game.  Maybe it was the new Power Rangers-style helmet he was sporting.  Whatever it was he averaged 5 YPC and seemed to have some burst back.  He should see a big uptick with a backup QB under center for the foreseeable future.
 This was a tough game for CeeDee Lamb, only hauling in 2 out of his 11 targets.  You love to see that volume, but hate to see that inefficiency.  Things will not be looking better without Dak going forward.
---
Seattle Seahawks
 "Go Hawks".  Geno Smith looked really good on Monday night.  He completed 23/28 passes and made smart decisions with the football all night.  It wasn't the prettiest offense, but it worked.
 Rashaad Penny looked quick and ran strong in this one.  Only getting 12 carries held him to 60 yards, but in a higher pace of play, he should have some good weeks ahead.
 DK Metcalf was the clear target leader for Seattle.  Geno should continue to target his largest playmaker all year, and Metcalf's efficiency should see an uptick.
---
Denver Broncos
 The Broncos had an all-around pretty solid night on offense.  They just couldn't score the ball.  Coughing up 2 fumbles in the red zone killed them last night, and probably cost them the game.  Of course, they did have the 6th missed game-winning field goal of week 1 (a wild stat).
 Javonte Williams was untouched in the running game by Melvin Gordon 12 - 7 but did haul in 11 passes on the day.  He should see an increase in usage as the season progresses as he was the better back on the field.
 Jerry Jeudy and Courtland Sutton both looked great in this one.  Hopefully, both see a higher target share as the season continues.  They could both be top 15 fantasy options in this offense if utilized correctly.