2022 Wide Receiver Rankings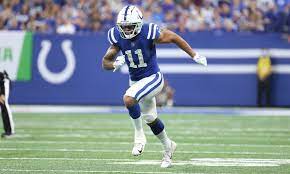 It's no secret that passing volume across the league has been steadily rising over the years.  With advanced quarterback play, and coaches scheming players open more than ever, the fantasy landscape has shifted over the years.  Zero RB and Hero RB strategies are increasingly popular.  For good reason, wide receivers tend to be more predictable and consistent with production.

 The top tier is pretty set across the fantasy landscape.  You can't go wrong getting Kupp, Jefferson, or Chase to lead your receiving corps this year.
Outside of the top tier, the wide receiver position is deep this season.  My strategy is to try to find the last tier that you are comfortable starting players in, and aim to get at least 3 players from that tier or higher. For me, this season, that tier is tier 5. I see massive upside for everyone in that group, and love to come out of drafts with a few players in that list.

 We put out a list of receivers to target late this season, who have league-winning potential this season.  You can find this article on our home page.