New Sheriff's In Town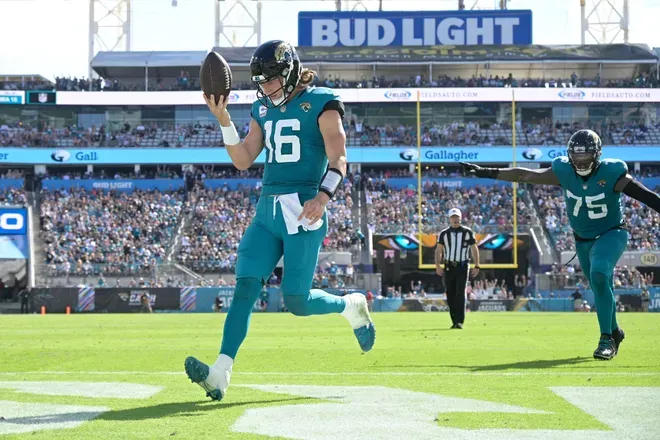 The NFL has a lot of turnover when it comes to head coaches. It's an ever-evolving, copy-cat league. In 2020 and 2021 respectively, eight and seven teams went into the season with a regime change. This year, there are ten new head coaches. These changes can have major implications for certain players. How will the team's philosophy change? Will they run or pass more in neutral game scripts? Which players on these teams will benefit the most? In this article, we will discuss three new coaches we think are primed to take their team's offenses to another level and will provide one player on their teams that we think will benefit the most.
Minnesota Vikings – Kevin O'Connell & K.J. Osborn
 The youth movement is in full swing in the NFL. The Vikings brought in the young offensive mind, Kevin O'Connell. For the last two seasons, the 37-year-old was the OC for the Super Bowl Champion Los Angeles Rams. Last year, the Rams ranked in the league's top half in pass-play percentage. On the other hand, the Vikings ranked 26th. On the offensive side of the ball at least, I see the situation in Minnesota as very comparable to the Rams last year. They have an offense full of elite talent, a young coach who will draw up more explosive plays, and a QB in Captain Kirk who has what it takes to lead a team to success. The expected increase in offensive scoring makes their assets very attractive. Not to mention, rumor has it that when McVay was contemplating leaving the Rams in the offseason, he made it clear to them that if he left, O'Connell was the guy he wanted to replace him. If McVay believes in him, we should believe that O'Connell will turn Minnesota into a high-powered offense this year.
 One Viking who should reap the benefits of the expected higher passing volume and the more creative offense is K.J. Osborn. You may not realize it yet, but the dude can ball. He flourished when given the opportunity last year, finishing the season as the WR 39 in PPR leagues. K.J. Osborn was basically a WR3 last year. In games where he played 70% or more of the team's snaps, he produced. In these seven contests, he averaged 15.5 PPR points per game, putting up 5 touchdowns on 366 yards and 26 catches. If you map out these numbers over a 17-game season, his totals look like this: 106 Targets, 63 Receptions, 889 Yards, and 14 Touchdowns. It gets better. News out of Minnesota has made it clear that their primary offensive lineup will be a three wide receiver set this year. Their coaching staff has also talked about the improvements they have seen in Osborn over the offseason. This means he should see more than 70% of snaps often. Not to mention, Adam Thielen is 32, so you might just have your keeper for next year too. Take a shot at K.J. Osborn at the end of your draft (Current ADP – 17.08). See our 2022 Sleepers (Fantasy Pros Contest) article for more on Osborn.
Miami Dolphins – Mike McDaniel & Chase Edmonds

 Mike McDaniel is another young and promising coach. I don't know about you, but I'm pulling for this guy. His first press conference was gold, and he seems like he's as chill as it gets. He's a prodigy of the Kyle Shanahan coaching tree and has landed in a situation with pieces that play to his strengths. Last year, the Dolphins ranked 10th in pass play percentage, while the 49ers ranked 27th. These stats, combined with the fact that many believe the team's roster is improved overall, implies that the Dolphins should regularly be in game scripts that will allow them to have a much more balanced attack this season. Tua is a very accurate QB on short to intermediary throws and the scheme is proven to dominate on the ground, so it's easy to imagine players like Tyreek, Waddle, and the guy I will mention below giving defenses nightmares this year. McDaniel will get these guys the ball in space the same way he did last season for Deebo Samuel and Eli Mitchell.

 We all know Tyreek and Waddle should be great, but I believe the biggest benefactor to McDaniel's landing in Miami is Chase Edmonds. The 26-year-old RB is a steal this year and one of my favorite guys to leave a draft with. He was one of the team's first signings this offseason and they paid him like a top 15 RB. They wanted him. The team released Sony Michel last week and Mostert is purely a depth piece given his age and injury history. In the preseason game he suited up for, Edmonds played on 10/13 snaps with Tua and the first-team offense. Not only that, but he has been a very efficient player in his career and fits the scheme perfectly. His current ADP is egregious, landing past the RB dead zone at 8.08. In the back of the 8th round, you have the chance to get a guy who will be a weekly RB2 if he avoids injury this season. Draft him where you can this weekend.
Jacksonville Jaguars – Doug Pederson & Trevor Lawrence
 Doug Pederson is a good coach. As an Eagles fan, I can honestly say that despite the ridiculous Hurts benching versus the Giants that got him fired, I hated seeing him go. The guy won my dad and me a Super Bowl with Nick Foles! I love some Nick Foles, but let's be real, he wasn't great. Pederson comes from the Andy Reid coaching tree and has had success. He will bring leadership, maturity, and experience to this team that badly needs it.

 Why is this hire specifically good for Trevor Lawrence? You can throw last year out the window. It goes without saying that Urban Meyer was a complete disaster. Lawrence was never put in a position to succeed and still managed to throw for over 3,600 yards. On the other hand, the Eagles ranked in the top 10 in passing attempts during Pederson's tenure with the team and had an excellent play at QB. Not only did they win it all versus the GOAT with Foles under center, but Carson Wentz would have been the league's MVP in 2017 if he didn't tear his ACL in week 14. Even I, who was a complete Wentz truther, can now admit that he was overrated. I believe he shined largely because of Doug Pederson. If Wentz played at an MVP level under Pederson, we should be taking a shot on Lawrence at the end of our drafts, the guy we watched dominate college football and who many saw as the best QB prospect since Andrew Luck.
Written by Chris Morehouse
Sign Up for our Premium Texting Service for 1-on-1 access to league-winning fantasy advice this season!